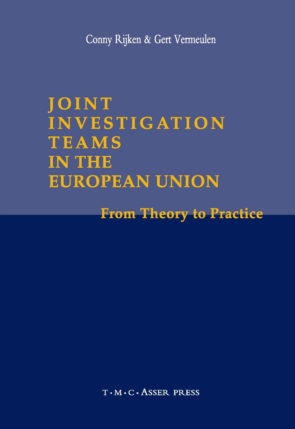 Joint Investigation Teams in the European Union - From Theory to Practice
2006
Order
Joint Investigation Teams have been adopted in several EU as well as non-EU documents as a new instrument to facilitate mutual legal assistance. This book provides professionals dealing with criminal cooperation with a theoretical and at the same time practical guide on how the instrument of a Joint Investigation Team (JIT) can be used to maximum advantage.
The first attempts to establish a JIT within the European Union were monitored and analysed by the authors. The results thereof serve as the basis for the more theoretical and abstract analysis in this book. Obstacles met are analysed and suggestions are made on how to avoid them in the future. The book elaborates on the different stages in establishing a JIT as well as the different stages of an operational JIT. It analyses the possible involvement of Europol and Eurojust and provides an insight into the practical aspects of a JIT. Last but not least, the authors formulate the necessary conditions and make recommendations for establishing successful JITs.
The added value premise of using the instrument of a JIT is the common denominator throughout the book. This makes the book a valuable document for all practitioners involved in the establishment and management of JITs, such as police officers, policy makers, legislators, prosecutors and academics.
Edited by Dr. Conny Rijken, Researcher and Lecturer at Tilburg University, The Netherlands, and Prof. Dr. Gert Vermeulen, Professor of Criminal Law and Director of the Institute for International Research on Criminal Policy (IRCP), Ghent University, Belgium.
Available for download

Rijken Vermeulen Summary of Contents