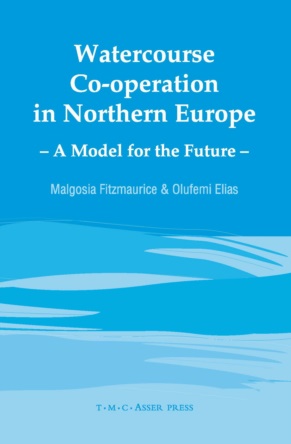 Watercourse Co-operation in Northern Europe - A Model for the Future
2004
Order
One of the problems in global water management is the sharing of watercourses by neighbouring countries, a situation that has led to, and will lead to, many long-lasting conflicts. The authors of this book make a valuable contribution to the ongoing attempts to find sustainable solutions to this problem and to the debate on global water scarcity in general. To this end they examine the law and practice relating to co-operation between Finland, Sweden and Norway with respect to international watercourses and to wider regional co-operation between these Nordic countries and Russia. The study is carried out against the background of the general principles of international environmental law relating to non-navigational and navigational water management and to sustainable development.
The authors provide an analysis of numerous bilateral and multilateral instruments concerning water co-operation, which demonstrate that even between States with different political and social systems and different policy goals, co-operation with respect to water is not only possible, but can also be beneficial to all parties. In their research the authors also consider the legal position of the indigenous Saami peoples of the region, a population whose very existence and livelihood are closely linked to their physical environment.
Professor Vaughan Lowe underlines in Chapter Four the basis for the selection of the Nordic countries and Russia as the focus of the book. The co-operation between these States provides a blueprint for watercourse co-operation in other regions of the world. As such, it will appeal to both practitioners and academics alike.
Professor Malgosia Fitzmaurice, Department of Law, Queen Mary University of London, is Secretary of the International Committee on Water Resources of the International Law Association. Dr. Olufemi Elias is Legal Adviser with the UN Compensation Commission, Geneva, and formerly a Lecturer in international law at King's College London.
Available for download

Fitzmaurice Elias Table of Contents