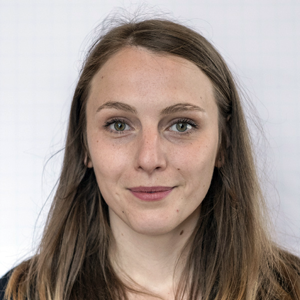 Gabriela Radu LL.M.
Junior Researcher

Department:

Researchers

Research strand:

In the public interest: accountability of the state and the prosecution of crimes

Main fields of interest:

Artificial Intelligence

Business and Human Rights

Counter-Terrorism

EU Law

Human Rights

International and Transnational Crimes

International Arms Control Law

International Courts and Tribunals

International Criminal Law

International Dispute Settlement

International Environmental Law

International Human Rights Law

International Humanitarian Law

International Institutional Law

International Institutions

International Legal History

International Legal Theory

International Migration Law

International Refugee Law

International Technology Law

Knowledge dissemination and valorisation

Military Artificial Intelligence

New Technologies and Artificial Intelligence

New Technologies and International Regimes

Philosophy of Law

Public International Law

Rule of Law

Transitional Justice

Transnational Criminal Law
Profile
Gabriela is a junior legal researcher at the Asser Institute within the research strand 'In the public interest: accountability of the state and prosecution of crimes', working primarily on the MATRA-Ukraine project 'Strengthening Ukraine's Capacity to Investigate and Prosecute International Crimes', a joint initiative of the Asser Institute and Global Rights Compliance (GRC). Her role focuses on supporting key stakeholders in the Ukrainian conflict to more adequately investigate, prosecute, adjudicate and monitor international crimes.
Gabriela holds an LL.M in Public International Law (research track) from the University of Amsterdam (2019), which included a study exchange at Georgetown University Law Center (2017), and an LL.B. in International Law with European Legal Studies (honours) from the University of Hull (2014), which also included a study exchange at the University of Tilburg (2012-2013).
Prior to joining the Asser Institute, Gabriela worked in the fintech industry in financial crime and regulatory compliance. Previously, she has interned for GRC on the MATRA project and she has worked on the defence team of Jovica Stanišic at the International Residual Mechanism for Criminal Tribunals in the Hague. She has also worked in different legal research and/or policy capacities for several other organizations, including the European Commission.