Contact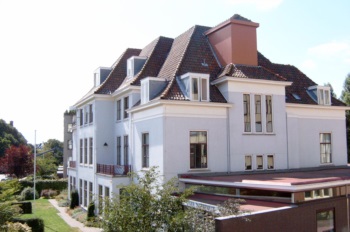 Visiting Address:

R.J. Schimmelpennincklaan 20-22
2517 JN Den Haag

Postal Address:

P.O. box 30461
2500 GL Den Haag

Tel:

+31 70 3420300

General Inquiries:

info@asser.nl
Contact
The T.M.C. Asser Instituut is located close to the Peace Palace, which is home to the Permanent Court of Arbitration and the International Court of Justice. Many foreign embassies are nearby, and other international organisations are within walking distance.
Chamber of Commerce registration:
Stichting T.M.C. Asser Instituut
CC The Hague S 41158427
VAT number: NL802893636B01
IBAN nr.: NL38INGB0000792990
BIC-code: INGBNL2A
Press
Journalist are invited to contact Pascal Messer, Head of Communications at p.messer@asser.nl or at 00.31.6.242.35.243 
Find out how to reach us by public transport or use Google Maps to get directions. 
Paid parking is available in the direct vicinity of the Asser Institute.