The Federal Rainbow Dream: On Free Movement of Gay Spouses Under EU Law
Published 7 June 2018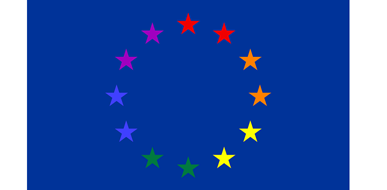 On the 5th of June, the Court of Justice of the European Union passed a long-awaited decision on the Coman case, unequivocally interpreting the word "spouse" in EU Citizenship Directive as covering also married same-sex partners. In practice, this means that same-sex partners who are married in an EU state where gay marriage is permitted (for example, in the Netherlands) can legally reside in another Member State where it is not (for example, in Latvia), even when one of them does not hold any EU nationality.
T.M.C. Asser Instituut's Senior Researcher Dr. Ulad Belavusau, who previously advocated this litigation and interpretation path regarding EU Citizenship Directive in his academic publications (in particular, here and here) has written a commentary about  this Court's decision in Luxembourg, explaining legal reasoning in this judgement. He also put the judgement in Coman into the broader context of federal constitutional thinking regarding free movement of married couples, building parallels to the judgement of US Supreme Court in Case Obergefell (2015), where a same-sex couple was also moving from a state (Maryland) where their marriage was recognized and concluded to a state that did not allow same-sex marriages (Ohio).  
The yesterday's decision in Coman is perhaps the most important judgement regarding LGBT rights in the last 20 years coming from the Court of Justice of the European Union.
Read his full commentary "The Federal Rainbow Dream: On Free Movement of Gay Spouses Under EU Law" on Verfassungsblog.
Background on The Coman Case:
This case concerns Romanian-American citizen Adrian Coman and American citizen Clai Hamilton, who met in New York and later moved to Brussels where the couple got married in 2010. They later planned to move to Romania, where their Belgian marriage would not recognised since the country does not offer an institute of either marriage or partnership for same-sex couples. Romania eventually referred the case to the European Court of Justice, who finally handed down the decision yesterday. More background on the story here.