Finnish Ambassador to speak in an upcoming Asser lecture
Published 12 February 2020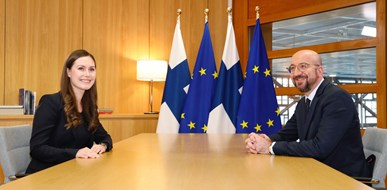 On 3 March, the Finnish Ambassador to the Netherlands H.E. Ms Päivi Kaukoranta will speak on Finland's experience during their presidency as part of the Centre for the Law of EU External Relations (CLEER) Presidency lecture. To attend this lecture register here.





Sustainable Europe-sustainable future
Finland held the presidency of the Council of the European Union between July 2019 and December 2019.  The role of the presidency is to represent the Council and its responsibilities.
During its presidency, Finland had specific priorities and goals which they wanted to achieve by the end of the term. The main slogan for their presidency, according to their website, was "Sustainable Europe-sustainable future" with four focuses:
rule of law as corner stones of the EU;
a competitive and socially inclusive EU;
the EU as a global climate leader;
and protecting the security of citizens comprehensively
One aspect Finland made clear at the beginning of their presidency was that they did not want the buzz around Brexit to divert attention away from the priorities on the agenda.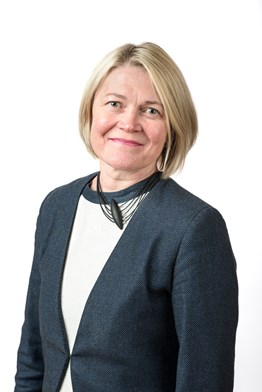 Achievements
Some of the Finnish Council Presidency's highlights were that they strengthened the EU rule of law by introducing tools to simplify the dialogue, ensuring the prevention of rule of law problems. Beyond that, they made prominent developments within areas of sustainable growth, the single market, research, innovation and digitalisation. With Finland, being one of the "greenest" countries in the world, has ensured to bring climate change back on the agenda, with the focus on the EU's transition to a climate neutral economy by 2050. Lastly, during the Finnish Presidency, Council made huge improvements to the external and internal security of the EU, by taking measures to protect against hybrid threats and to strengthen cyber security.

About the speaker
H.E. Ms Päivi Kaukoranta is the Ambassador of Finland to the Kingdom of the Netherlands and Permanent Representative of Finland to the Organisation for the Prohibition of Chemical Weapons (OPCW) since October 2018. Before that, she served for 9 years as Director General for Legal Affairs at the Ministry for Foreign Affairs in Finland. Ms Kaukoranta has a Master of Laws from Helsinki University.
About CLEER (Centre for the Law of EU External Relations)
Since 2008, the Centre for the Law of EU External Relations (CLEER) aims at providing the tools to understand the multi-faced and intra-disciplinary reality of the law and policy of EU external action. CLEER is a unique repository of legal expertise bridging practitioners with academia, and merging practice with theory. As a network, CLEER is an academic platform for research coordination and cooperation between its members in view of joint events, joint publications, and funding opportunities. It links world-leading EU external relations experts from distinguished universities and institutions in the Netherlands and in Europe. Asser researcher Dr Eva Kassoti is the academic coordinator for CLEER on behalf of the Asser Institute. For more information about CLEER click here.