Call for papers: Urban politics of human rights
Published 15 December 2019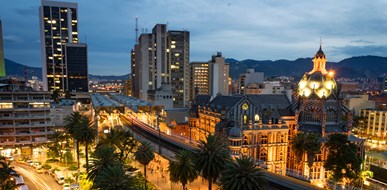 T.M.C. Asser Instituut project 'The Global City' and the University College Roosevelt project 'Cities of Refuge' invite researchers, from different disciplines, to submit abstracts for an edited volume on the urban politics of human rights.
In recent years, attention for the emerging relationship between cities and global human rights norms has grown rapidly. Local governments profile themselves at the global stage as important actors when it comes to formulating and realising human rights, they are part of city networks that centre around human rights and uphold direct relations with international organisations. Concurrently, human rights norms are invoked, contested and negotiated on the ground, in urban affairs. While we subscribe to the potential of human rights at the urban level, we are also interested to learn about the limits of the urban mobilisation of human rights.
The scope of this call for papers is focused on the urban rather than rural or suburban contexts or regional governments. Moreover, we are interested in cities of various sizes around the world and therewith in actors - such as local governments, city networks, private actors and civil society organisations - operating in different urban contexts 
Topics
When actors mobilise the norms of human rights, they inevitably make choices on why and how to do so. With this volume we strive to gain insight into these politics. A local government may make different choices than a human rights NGO or a city-network, but what happens behind the scenes, and how can we assess how these choices are made?
We aim to move beyond describing the practices of cities on the terrain of human rights, and provide a critical examination on how we could understand and assess these activities. If human rights are mobilised by urban actors, and if the process of mobilisation is intrinsically political, do urban politics support or compromise the promise of human rights? To what extent is the impact influenced by the choices urban actors make?
Deadline
Please send your abstract of 500-700 words to uphr@asser.nl before the 1st of April 2020. We will communicate about the selection by early May 2020, and full drafts of 6000-8000 words will be expected by the 1st of October, 2020. For more detailed information on the call, click here.
Read more
For more information about cities and international law, please visit our Global Cities weblog.