Book by Asser researcher Chukwuma Okoli subject of symposium
Published 14 December 2020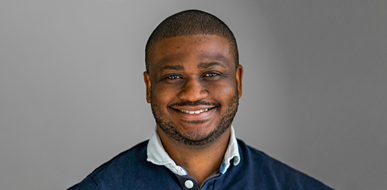 The book 'Private International Law in Nigeria' by Asser researcher Chukwuma Okoli is the subject of a symposium, which is being held this week on the website AfronomicsLaw.
Asser researcher Chukwuma Okoli co-authored 'Private International Law in Nigeria', which was published in June 2020. This book examines the rules, principles, and doctrines in Nigerian law for resolving cases involving cross-border issues. It is the first book-length treatise devoted to the full spectrum of private international law issues in Nigeria. The editors of Afronomicslaw.org have invited Okoli and Professor Richard Frimpong Oppong to organise a symposium on the subject.

Online symposium on private international law in Nigeria
This symposium brings together the reflections of four scholars on the book and explores some of the issues arising therefrom. The introduction to the symposium has now been published on AfronomicsLaw.org. Other posts on the symposium will be posted daily this week.

The purpose of the symposium is to discuss important issues on the subject of private international law in Nigeria. Four papers have now been selected for the symposium. Persons presenting are Dr. Abubakri Yekini (Lecturer in Law at Lagos State University, Nigeria), Orji Uka (Senior Associate at African Law Practice, Nigeria), Anthony Kennedy (Associate Member of Serle Court), and Richard Mlambe (Lecturer in Law at University of Malawi – Polytechnic).
Private International Law in Nigeria received excellent reviews:
"The book is an excellent piece. For the first time, students and practitioners can have access to an avalanche of Nigerian PIL cases and they can measure the mood of Nigerian courts on important subject matters such as jurisdiction agreements."
Dr. Abubakri Yekini, Lecturer at Lagos State University Nigeria
"This book is without doubt, one of the most impactful legal textbooks in Nigeria in at least twenty five years. It is a refreshing addition to the legal libraries across Nigeria and beyond. Judges at all levels of courts in Nigeria, legal practitioners, arbitrators and lawmakers alike as well as law teachers, researchers and students, will find Private International Law in Nigeria a highly resourceful and practical guide that fills an intellectual void in a long neglected but increasingly critical field of law. It is a long overdue contribution to the field of private international law in particular, and to legal scholarship in Nigeria as a whole."
Orji Uka, Senior Associate at African Legal Practice, Lagos, Nigeria
Dr Chukwuma Okoli LL.M. is a Postdoctoral Researcher in private international law at the T.M.C. Asser Instituut and part of the research strand 'Dispute settlement and adjudication in international and European law'. Chukwuma is a qualified Barrister and Solicitor of the Supreme Court of Nigeria since 2008. Chukwuma's principal research interest is in all aspects of private international law/conflict of laws, with a special focus on the European Union, Nigeria, and English speaking or Commonwealth Africa.
Read more