[Preliminary programme out now] Top speakers for our advanced summer programme on terrorism, countering terrorism and the rule of law
Published 15 April 2021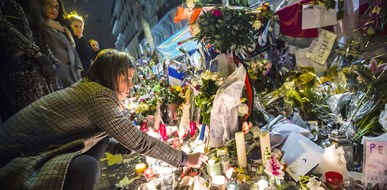 The preliminary programme for our 11th Advanced summer programme on terrorism, counter-terrorism and the rule of law is out now. This in-depth summer training programme co-organised with ICCT The Hague, will bring together thought-provoking lectures by leading scholars and experts in the field as well as virtual study visits, interactive sessions, and group discussions. Reserve your place now. 
With experts such as Professor Richard English OBE, Professor Helen Duffy, Professor Devyani Prabhat, and Dr Rumyana van Ark specialising on topics such as national security, immigration, gender and conflict and countering the financing of terrorism, this is a unique and multidisciplinary approach to covering research associated with all aspects of counter-terrorism. Furthermore, UN Special Rapporteur Prof. Fionnuala Ní Aoláin whose work focuses on gathering, requesting, receiving and exchanging information on alleged violations of human rights and fundamental freedoms while countering terrorism, will provide a unique insight into her work and research during this conference. The theme of '20 Years Since 9/11' will be a key undercurrent running throughout the programme proceedings. 
Background 
Across the world, extremist and terrorist activities have continuously triggered an increase in security-related laws and measures. States have responded with increased security and surveillance, curbing of financial supports, limitations on the right to freedom of speech and resorted to revoking nationalities and citizenship statuses. Our 11th Annual summer programme on terrorism, counter-terrorism and the rule of law asks how effective are these measures? How proportionate and legitimate is their approach?
What will you gain?
During an intensive week, this course will provide you with experience of the practical element of international law, as well as the chance to engage with top-level speakers and participants from diverse professional backgrounds. Furthermore, through virtual study visits you will be given the chance to explore some of the institutions from which these laws and research are produced from. Read the full programme here.
When
The course will take place between August 30 - September 3, 2021. Click here for the preliminary programme.
Confirmed speakers
Key topics
New and emerging terrorist threats
National security, immigration and citizenship
France's war in the Sahel
Countering terrorism in the 21st century
Islamophobia and radicalisation
Children, radicalisation and counter-terrorism
Legacies of the US' counter-terrorism
20 years on from 9/11
Preventing and countering violent extremism
Gender and conflict
Combatting the financing of terrorism in international law
For whom?
This summer programme is primarily aimed at PhD candidates, policymakers, national and international experts, security services, practitioners and career academics currently working in the field of counter-terrorism or wishing to expand their knowledge in this field.
Project leader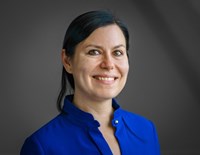 Dr Rumyana van Ark (née Grozdanova) is a researcher in Terrorism, Counter-Terrorism and International Law at the T.M.C. Asser Instituut (University of Amsterdam) within the Asser research strand 'Human Dignity and Human Security'. She is also a senior coordinator and research fellow at the International Centre for Counter-Terrorism (ICCT – The Hague). She is currently part of the consortium team of experts within the European Commission funded Radicalisation Awareness Network (RAN) as well as part of the team evaluating the operation of EU Directive 2017/541 on Combatting Terrorism.  
Click here to see an overview of our lecturers in 2020.
Click here to see a video from last year's programme, in which participants describe the course.
Reviews 2020
"To be honest, I was very pleasantly surprised by how well it went. I was rather apprehensive of how much I could actually get from an online course, (wondering to which extent learning could really take place when sitting continuously in front of a computer in a "listening" position), but I barely ever lost focus during the week, and I feel I have learned a lot of interesting things to reflect on. I also want to mention that I really appreciate the efforts of the Asser team to keep everyone on the agenda, respect the timings of start/end of lectures and to allow for decent time for Q&A. I am aware how challenging this must be, but this is really important for effective engagement of all, so great job, thanks! Excellent course."
"There was a perfect balance between presentations and participation.''
"This was a course with a very well-constructed digital environment.''
"The digital educational interactive learning academy of the Asser Institute has been very well-organised. There were plenty of opportunities for interaction and thus online trainings like these can be a very good substitution of face-to-face learning.''
"The facilitators did an excellent job of providing ample opportunities for active engagement. The presenters were thoughtful and kind with their time.''
"Presenters were extremely professional and the medium of communication was excellent.''
Register now
Contact: educationtraining@asser.nl