'Bringing critical thinking to power' - New Year's message from Asser's academic director
Published 11 January 2019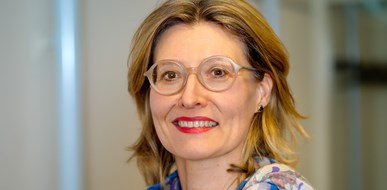 From the Asser Institute we wish you a peaceful and inspiring 2019 – a year in which our world will have to find ways to address urgent global challenges justly and effectively.
A year in which we, as Europeans, will probably have to deal with Brexit, whilst keeping focus on reconciling the EU with its citizens through democracy and the Rule of Law. A year in which we need to rethink how we can advance from being a 'community of law' - designed for market purposes - to an EU that does justice, in order to reconnect with often-distrustful citizens. This will be a challenge, as the EU will also have to secure its place in a world order largely defined by China and the US. The Asser Institute is dedicated to contribute to addressing these and other urgent challenges, through timely and relevant independent research published in international journals and blogs, in national and international newspapers, on our social media and at SSRN.
2019 will also be an important year for our planet, as climate change is increasingly disrupting people's lives. Today, we see the consequences of 1°Celsius of global warming. Last December's IPCC's special report 'Global Warming of 1.5°C' leaves us no choice but to accelerate our actions, as we have only twelve years left to keep temperatures to a maximum of 1.5°Celsius global warming, beyond which extreme weather, rising sea levels, diminishing Arctic sea ice, and loss of species and ecosystems will worsen dramatically. An effective implementation of the 2015 Paris Agreement alone will not prevent our planet from warming more than 3°Celsius above pre-industrial levels during this century, according to the United Nations. States, cities, civil society, and yes, corporations too, will have to step up their commitments at the September 2019 Climate Summit, as the crucial transformation that has to keep us under 2°Celsius of global warming needs to be strengthened. We all, as states, cities, businesses, institutes and private citizens need to take up our responsibility, in our homes and offices. As part of our sustainability strategy, the T.M.C. Asser Instituut installed solar panels and in 2019 we hope to enhance our garden's capacity to stimulate biodiversity in our neighbourhood.
In the Netherlands, in 2019 we will commemorate 100 years of women's suffrage, the right to vote. Let us not forget Aletta Jacobs, the first female student and physician in The Netherlands, and Clara Wichmann, one of the very first German-Dutch female lawyers, a writer and feminist, as two leading women of the Dutch women's suffrage movement. Nor should we forget the many other women and men who fought (and still fight) for the extension of suffrage around the globe. Today gender equality still is a concern, both locally and globally. In February, we will launch the Hague chapter of the International Gender Champions Initiative and I will personally pledge to organise no more single gender panels at our institute - though I was rather fond of the all-female panels we hosted, but alas - and to increase our attention to the gender dimension of the topics discussed at our Institute.
Bringing Critical Thinking to Power
Climate change, terrorism, gender inequality, social justice in Europe, global (socio-economic) inequality and poverty, LGBT discrimination, migrant and refugee suffering, these are but a few of the most urgent global challenges that international and European institutions, law, and policies need to tackle rather than (re)produce. In doing so, we have to be firmly aware that law maintains as well as contests (power) structures and biases that contribute to these challenges. As a knowledge institute based in The Hague - where (international) law is developed, contested and discussed on a daily basis - we consider it our social responsibility to analyse and discuss these issues. We do so with an acute awareness of the question who is served with an (anticipated) legal measure or judgement, and who is not. Hence our objective: bringing critical thinking to power.
Asser's distinctive community of academics and practitioners
Independent research, which forms the heart of our Institute, enables us to bring an innovative and refreshing perspective to our policy- and practice-oriented work. It stimulates us to organise our second Winter Academy on 'Doing Business Right' in 2019 and to launch a new Winter Academy on 'Artificial Intelligence and International Law', both trainings bringing academics and professionals working in the field together for a week of (peer) learning and in-depth exchanges.
For 2019 I trust that our high quality research will help us to remain a valuable partner in the continuous dialogue with our friends at the embassies, courts, tribunals, ministries and NGOs - people that work diligently to develop law and policy solutions for the challenges and injustices that need to be confronted. Our team at the Asser Institute will continue to bring together academics, judges, prosecutors, legal counsels, activists, politicians, entrepreneurs, policymakers and citizens, so that we can keep up our debates and inspire, encourage and learn from one another.
We look forward to meeting you at our lectures and events this year.
Janne Nijman
Academic director