The preliminary programme for the winter academy on artificial intelligence and international law is out
Published 1 November 2019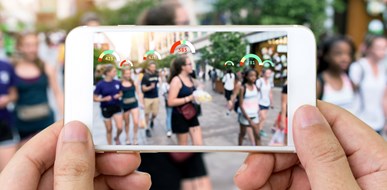 The programme for our highly successful winter academy on artificial intelligence and international law is out. Register now to secure your spot. 
The winter academy offers you foundational knowledge on key issues at the interface of international law and artificial intelligence, and provides a platform for critical debate and engagement on emerging questions. The programme is structured along five themes: Understanding AI, AI for good, AI and armed conflict, AI and responsibility, and AI governance. 
The winter academy includes lectures that address both technical and legal aspects of artificial intelligence, and will alternate theoretical and more practical perspectives. The interactive training features over 20 sessions by high-level speakers and includes panel discussions and workshops. 
Learn more about:
Definition of AI and current trends
Human agency in the age of AI
Intelligence and moral judgment in humans and machines
Explainability and intelligibility of decision-making algorithms
Ethics of AI and value-sensitive design
Using AI to advance the UN Sustainable Development Goals
AI and human rights
AI and international humanitarian law
Autonomous weapons systems and human dignity
Human control over autonomous military technologies
AI and international criminal law
AI and state responsiblity
AI and legal personality
Private standards and corporate responsibility
Geopolitics of AI
AI and global security
European governance of AI
International governance of AI
For whom?
The winter academy is designed for academics and professionals working on issues related to AI and international law, in particular:
Researchers and advanced students (Master or PhD) in the fields of international law, political science, philosophy, or computer science
Policy makers, policy analysts and legal advisers working on innovation and technology in public or private institutions
Industry professionals interested in the law and governance of AI.
Click here to see the programme. To register, click here.