[Programme and registration] Fourth annual NNHRR conference: human rights and vulnerability
Published 11 June 2021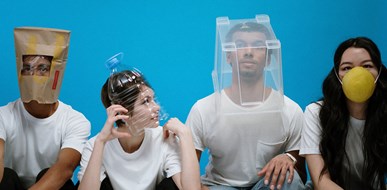 Co-hosted online by Vrije Universiteit Amsterdam and the University of Amsterdam together with the Asser Institute on 22-24 June, the fourth annual NNHRR conference will address the topic of 'human rights and vulnerability'. The theme will be discussed across multiple panels, round tables and PhD workshops to investigate its implications and usefulness across the law and practice of rights protection. Register here.
The keynote will be delivered by Prof. Gerard Quinn, UN Special Rapporteur on the rights of persons with disabilities on 23 June and the Network's working groups will also host panels and roundtables to discuss vulnerability in their specific fields of migration, business and human rights and the digital space. Vulnerability has become increasingly relevant throughout these areas to qualify the applicability of human rights according to particular needs.
View the full programme here.
Keynote in-person livestream
Students from all faculties are invited to attend Prof. Quinn's keynote livestream on the VU Campus, Initium (Law Faculty building) on 23 June  from 15:30 to 16:30 in room IN 0B-60 (directions can be found here). Attending the livestream is free but registration is required. If you want to attend the livestream, please register here.
The 'Toogdag' is the flagship annual event of the Netherlands Network for Human Rights Research, an academic platform coordinated by the Asser Institute since 2017. In the past, the conference has been hosted by Tilburg Law School (2018) Maastricht University (2019) and the University of Amsterdam (2020). This marks the first occasion that this event is co-hosted by two member institutions of the network.
The conference is open to members and non-members of the NNHRR. Registration is free and participants will receive a Zoom link to access the multiple sessions upon registering.