[2020 ASIL] Hague institutions hosted the closing plenary on cities and international law
Published 24 June 2020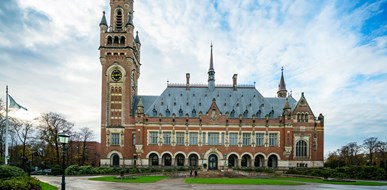 On Friday June 26, the Municipality of The Hague and T.M.C. Asser Instituut convened the online closing plenary of the 2020 virtual annual meeting of the American Society of International Law (ASIL). This prestigious society aims to foster the study of international law and to promote the establishment and maintenance of international relations on the basis of law and justice.
The closing plenary, sponsored by the Asser Institute and the Municipality of The Hague, is one of the highlights of ASIL's annual meeting. This year's closing plenary's event focused on the ways that communities are engaging with international law, in a session titled "Cities and Other Sub-National Entities: What Promise Do They Hold for International Law?"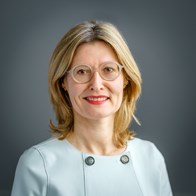 The discussion featured leading experts from five global cities, remarks by the deputy mayor of The Hague, Saskia Bruines, and Asser academic director Janne Nijman (convener), one of the pioneers in the research of cities and international law. Nijman is the programme leader of 'The Global City: Challenges, Trust and the Role of (International) Law' at the Asser Institute, which consists of four individual PhD research projects and is supported by the Gieskes Strijbis Foundation. Together with Helmut Aust (FU Berlin), Janne Nijman co-chairs the International Law Association (ILA) Study Group on 'The Role of Cities in International law'.
Panelists:
Penny Abeywardena, Major's Office of International Affairs, New York

Helmut Aust, Freie Universität, Berlin

Robert Lewis-Lettington, UN Habitat, Nairobi

Janne Nijman, The Asser Institute, The Hague (convener)

Mauricio Rodas, United Cities and Local Governments, Former Mayor of QuitoThe city
Date: June 26
Time: 17:00 PM - 18:00 PM EDT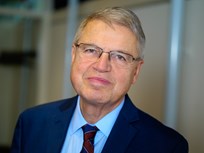 Ask-Me-Anything session with Ernst Hirsch Ballin
On Thursday June 25, Asser Institute president of the board, Ernst Hirsch Ballin, participated in one of ASIL's Virtual Annual Meeting "Ask-Me-Anything" sessions, where attendees were able to enjoy frank conversations with leading figures of international law who have engaged in our field through academic, international organisations, government and non-governmental roles, and private practice. The AMA participants shared their knowledge and different perspectives on international law, their own paths to practicing in their current fields, their thoughts on specific issues relevant to their expertise, and even career advice and personal anecdotes.
Date: Thursday, June 25
Time: 11:30 AM - 12:00 PM EDT
Watch the recording of the closing plenary of ASIL 2020 here.