Five student scholarships available for the Doing Business Right Winter Academy
Published 7 December 2018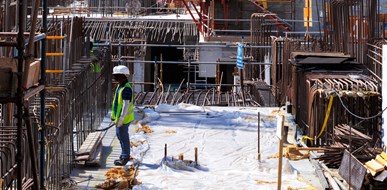 The Asser institute is offering five students or PhD candidates a partial scholarship to attend our upcoming Doing Business Right Winter Academy from 28 January to 1 February 2019.
As the field of business and human rights grows, more and more dialogue, debate, and teaching is needed to improve the quality of doing business. The Winter Academy offers the opportunity to learn and grow in this field by investigating the many ways in which business can thrive while protecting the environment and respecting human rights. It equips a new generation of professionals with the necessary theoretical and practical skills to do business right.

The one-week academy will feature high level academic lecturers who are currently shaping the scholarly debates on business and human rights and practitioners with a hands-on experience in the field. It is suitable for lawyers, NGO activists, corporate advisers, government officials and researchers.
Why is it important? 
After the adoption of the United Nations Guiding Principles on Business and Human Rights in 2011, new national laws are being adopted, new corporate codes are being drafted, and a new international treaty is being negotiated to define and regulate the responsibilities of businesses for human rights. The Academy will help participants develop an understanding of soft and hard, legal and non-legal accountability mechanisms through numerous interactive sessions that provide the opportunity to apply theoretical insights to various concrete case studies.
What are the key issues?
What are the roots of the UN Guiding Principles (UNGPs)?
How are the UNGPs being implemented in practice?
The responsibility and practice of corporations to conduct human rights due diligence.
What are the effects of the UNGPs on having access to remedies in business and human rights cases?
The need for a binding treaty on business and human rights to complement the UN Guiding Principles.
Interested? For more information on scholarship conditions and application click here. For the full programme and to register for the Winter Academy click here.