How to remember the past? Book launch and workshop on memory laws
Published 15 September 2018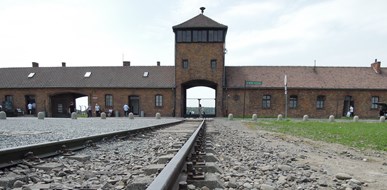 Earlier this year, Poland adopted a notorious law that prohibits blaming Poles for crimes committed during the Holocaust. In the U.S., confederate monuments sparked a debate, similar to an uproar in the Netherlands on Dutch colonial history. How we remember the past is often subject to fierce debate. It is also subject to legal regulation in many parts of Europe, as so-called memory laws. On October 19, the Asser Institute is organising a book launch and a workshop on memory laws.
Genocide denial
These days, we prohibit genocide denial and the glorification of totalitarianism. We make historical claims in the preambles of constitutions. We prescribe how to teach history in school curricula, and more. So-called memory laws enshrine state-approved interpretations of historical events. They commemorate the victims of past atrocities as well as heroic individuals or events emblematic of national and social movements. They date back centuries and continue to spread throughout Europe and the world. Memory laws are found in both criminal and soft law. Examples in penal law are the criminal bans on Holocaust denial and the denial or trivialization of other genocides. The resolution by the European Parliament to commemorate the Armenian genocide is an example of soft law.
Academic radar
Debates on law and memory have been on the academic radar for a while. In 2017 Asser Institute researcher, Dr. Uladzislau Belavusau and Dr. Aleksandra Gliszczyńska-Grabias (Polish Academy of Sciences) published a book about memory laws, called "Law and Memory: Towards Legal Governance of History", covering the widest number of jurisdictions so far. Apart from gaining increased academic attention, memory laws have recently catapulted to the top of international news. International media report a slow but steady decline of democracy and the rule of law in Central and Eastern Europe. The region has promoted several measures indicating the centralization and nationalistic transformation of local memory politics, most recently with Poland's memory law of February 2018. Another example is the Ukrainian-Russian conflict that results in two contradicting versions of historical memory exemplified in contrasting legal provisions.
Local politics of memory
When do memory laws conflict with values of democratic citizenship, political pluralism, or fundamental human rights? Are the punitive laws inevitably abusive? Are the non-punitive ones mostly benign? Are there optimal ways for states to propagate historical memory? These and other questions will be focal points of a workshop on Law and Memory, on October 19th in The Hague. The workshop aims to contextualize memory laws, with book contributors elaborating on the unique circumstances and historical heritage of local politics of memory.
The workshop is organised by T.M.C Asser Instituut, as a partner in the EU-sponsored consortium 'MELA', which is dedicated to the study of various memory laws in European and comparative perspectives.
Read more?
Law and Memory - Towards Legal Governance of History, published by Cambridge University Press. Editors: Uladzislau Belavusau, University of Amsterdam
Aleksandra Gliszczyńska-Grabias, Polish Academy of Sciences
"The law commonly drifts between an obligation to forget and a duty to remember, vigorously endorsed and imposed through the policing of legal truths. The editors of this book offer a spectacular walk down memory lane and a unique must-have to anyone interested in how law shapes historical imagination, populated with selected victims and imposed heroes of the past." - Dimitry Kochenov, Chair in EU Constitutional Law at the University of Groningen, Faculty of Law. 
The book is published by Cambridge University Press and is available for purchase in hard-copy and e-book. 
For the full programme click  here and register for the event here.