New blog: Athletes' case results in more transparency in sports
Published 12 October 2018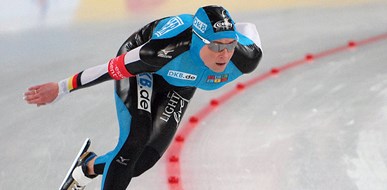 Asser senior researcher Dr Antoine Duval believes that last week's ruling of the European Court of Human Rights (ECtHR) in the joint cases of ice skater Claudia Pechstein and football player Adrian Mutu will lead to profound changes in international sports arbitration.
Claudia Pechstein and Adrian Mutu were both challenging at the ECtHR the compatibility of the Court of Arbitration for Sport (CAS) with the European Convention of Human Rights. While the ECtHR considered that the CAS is an independent and impartial court, it sided with Claudia Pechstein in finding that it should have held a public hearing. Antoine Duval argues in a new blog that the decision should trigger profound institutional changes in the way transnational sporting justice operates.
'Radical change'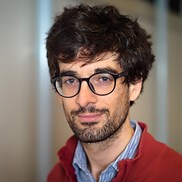 The European Court of Human Rights' decision in the Pechstein case is a game-changer because it finds that the CAS has to comply with the right to a fair trial, as enshrined in Article 6 §1 of the European Convention of Human Rights. This has immediate consequences for the transparency of proceedings at the CAS. According to Antoine Duval, "this is a first important step towards imposing more transparency at the CAS", because so far, CAS's operations have been notoriously opaque. Duval claims that ECtHR's ruling puts this secrecy on notice and will force the Court to undergo a "radical change".
The ruling furthermore discusses the voluntariness of CAS arbitration. There has been a longstanding debate over whether athletes freely consent to having their case heard by the CAS.The ECtHR's ruling authoritatively recognises that arbitration is "forced" upon athletes. Dr Duval argues that this is critical, since "after this decision it will be very difficult to argue that disciplinary cases submitted to the CAS […] are grounded in free". In turn, it means CAS arbitration will have to comply with the same strict procedural requirements applied by the ECtHR to national courts.In this regard, Antoine Duval believes that the ECtHR should have gone further in questioning CAS's independence.
Read his blog on the Asser International Sports Law Blog