[Professional education] Introducing the Asser Academy Masterclass series: innovative short courses for legal professionals
Published 4 March 2021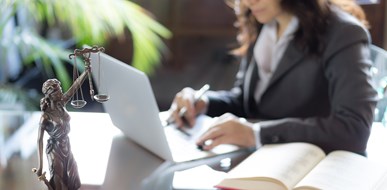 Lifelong learning is essential for those engaged in today's legal and business world. To meet the high demand for short professional courses, the T.M.C. Asser Instituut is launching a new and innovative professional education series in international legal practice: The Asser Academy Masterclass series. Short courses tailored to professionals who wish to deepen their knowledge and stay current and competitive by mastering skills the global market needs. The Asser Academy Masterclass series will combine the cutting-edge knowledge of academia with the hands-on experience of practitioners.
Intensive two-day courses
The Asser Academy Masterclass series offers intensive two-day courses that will provide you with knowledge and skills essential to your daily practice. Topics in the series are highly diverse and range from the operation of the FIFA transfer system to the regulation of the phenomenon of foreign fighters. There are Masterclasses on private international law and on the practical application of the OECD Guidelines for Multinational Enterprises. The Masterclass Art & International Law caters to lawyers who want to expand their toolbox with insights from the arts and visual studies. (See the full training offer below.)
Cutting-edge research
The Asser Academy Masterclass series draws on the core expertise of Asser researchers and their extensive links to the academic community and professional networks. Cutting-edge research informs our teaching, so participants can expect to benefit from the most up-to-date information on each topic. In each Masterclass, guest speakers and practitioners will discuss practical examples and engage with hands-on professionals.
Small groups
Each Masterclass will consist of a small group of participants (20-25 people max), offering plenty of room for interaction and exchanges. Our approach to the issues will be multidisciplinary, and you will be exposed to various perspectives: academic, peer-to-peer and practitioners.
Tailored to meet its specific educational goals, each Masterclass will feature a variety of didactic formats, e.g., lectures, workshops, case studies and open discussions. Participants will develop personally and professionally by becoming part of a group of international legal experts interested in similar issues who can help bring new ideas to life.
Key takeaways
Gain fundamental and practical knowledge
Be exposed to new ideas and insights that will advance your career
Develop a strong and specialised network
Certificate and NOvA credits
After the successful completion of an Asser Academy Masterclass, you will receive a professional certificate from the T.M.C. Asser Instituut. Some Masterclasses have been developed in cooperation with the The Hague Institute of Private International and Foreign Law (IJI).Via the NOvA accredited Eggens Institute for post academic legal education (University of Amsterdam), Dutch lawyers can obtain 10 PO points for their attendance for these courses. You will find more information on the individual Masterclass pages.  
The Asser Academy Masterclass series 2021 will include the following courses:
About T.M.C. Asser Instituut
The Asser Institute is an internationally renowned research centre in the fields of public international law, private international law, and European law. With its strong convening power, the institute attracts legal scholars from around the world to present and test innovative ideas. Based in The Hague, the City of Peace and Justice, the Asser Institute allows you to join the academic debate, whilst keeping you firmly rooted in real-world application of your legal knowledge.
With 55+ years of experience in academic and professional education, the T.M.C. Asser Institute now offers lifelong learning opportunities for professionals and academics globally.
Registrations for the Masterclasses are open. Sign up now to save your seat.