[Save the date] Spring academy on artificial intelligence and international law
Published 26 October 2022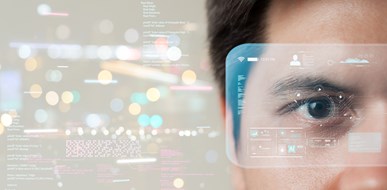 Registration will soon open for the 5th edition of our annual Spring Academy on Artificial Intelligence (AI) and international law. Pre-register now to be notified when registration opens and to stay up to date on the latest news regarding the event. This training programme reflects every year on the current and future issues raised by AI from the perspective of international law and related disciplines. This Spring Academy will take place in-person in the week of 27-31 March 2023. Have a look at last year's programme, speakers and reviews.  
Background
Artificial intelligence (AI) is increasingly present in almost all sectors of our society, ranging from security, healthcare, and criminal justice to everyday uses for transportation and smart cities. AI innovation is significantly augmenting human capabilities in innumerable ways. However, with the increasing use of AI in many aspects of our lives comes an increasing number of emerging ethical, legal, and policy challenges. There is a need for a better understanding of how these emerging technologies can be disruptive to fundamental legal norms and systems of international governance.
Programme description
The Spring Academy is an interdisciplinary programme offering in-depth perspectives on AI and international law. It addresses fundamental issues at the intersection of theory and practice while creating a platform to engage with the diverging perspectives in the key emerging debates. The programme will cover the technical aspects of AI, the philosophy and ethics of AI, human rights in relation to AI, AI in international humanitarian law, AI and international responsibility and international governance.
Target audience
Researchers and advanced students (master or PhD) in the fields of international law, political science, philosophy, or computer science
Policy analysts and legal advisers working on innovation and technology in public or private institutions
Industry professionals interested in the law and governance of AI 
The 5th version of this renowned Spring Academy will bring you inspiring and thought-provoking lectures by leading experts in the field, interactive sessions, group discussions, panel presentations and a great, global network in the field. A preliminary programme will be available shortly. Preregister now to be notified when the full programme is out and registration opens. See last year's programme and speakers.
Testimonies from last year's AI academy
I will strongly reccommend this programme to my colleagues. It was an excellent opportunity for me because I learned about AI from many different perspectives including human right, philosophy of technology.'
'Very interesting content and a variety of perspectives covered.'
'Excellent content, speakers, organization and administrative support.'
Coordinator


This Spring Academy is coordinated by Dr Berenice Boutin, senior researcher in international law at the Asser Institute. She is the academic coordinator of the Asser Institute's research strand Regulation in the public interest: Disruptive technologies in peace and security and project leader of the DILEMA research project on Designing International Law and Ethics into Military Artificial Intelligence.
After successful completion of this Spring Academy, you will receive a professional certificate from the T.M.C. Asser Instituut.

Dr Berenice Boutin