Football Leaks: Asser in the press
Published 14 November 2018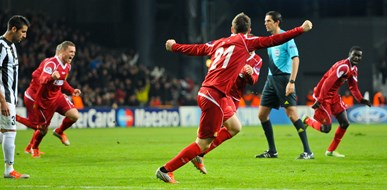 Asser senior researcher Dr Antoine Duval is quoted in several European newspapers about the ongoing revelations on international football. The 'football leaks' published by fifteen European news organisations offer insights into the world of football governance and the clubs' controversial business practices. As the head of the Asser International Sports Law Centre, Dr Duval weighed in on various issues raised by the leaks.
In particular, Dr Duval commented on the transfer practices of Manchester City involving young talented players from West Africa and a Danish club, the discretionary and lenient enforcement by UEFA of its financial fair play rules against PSG and Manchester City, and the intervention of the current FIFA President in the work of the supposedly independent FIFA Ethics Committee. Duval: "the Football Leaks did a great public service by highlighting, once again, that the transnational governance of football is in dire need of more transparency, separation of powers and public control".
Secret deals
The current revelations are made possible by the whistle-blower website Football Leaks, which investigates "how the secret deals of club officials, leading associations, agents, investors and players have corrupted the most popular sport in the world." Football Leaks has acquired over seventy million documents that they are sharing with a network of European Investigative Collaborations comprised of fifteen European news organisations. 
Read more?
Dr Duval recently published a blog post on the Asser International Sports Law Blog, where he discusses the lack of enforcement of UEFA's Financial Fair Play (FFP) Regulation, the European Super League project and EU competition law, and the (lack of) separation of powers inside FIFA and UEFA.
The International Sports Law Centre is part of the Asser research strand Advancing Public Interests in International and European Law. This research strand aims to critically examine how International and European law may further the protection of public interests in a globalising (and privatising) world.