[Blog] EU's future due diligence legislation will speed up justice for Shell claimants
Published 24 February 2021
By Chukwuma Okoli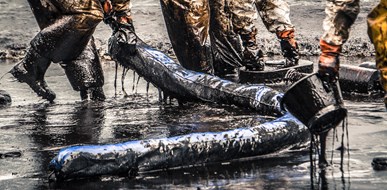 The EU is working on a draft legislation that includes a proposal on private international law implications for corporate due diligence. This is very welcome, argues Asser researcher Chukwuma Okoli on the NOVA BHRE blog. It took 11 years for Nigerian farmers to get justice in the Shell case.
"The [Shell] case which was commenced in the year 2009 was completed at the Court of Appeal in January 29, 2021 – which took a period of about 11 years to complete. If this matter goes to the Dutch Supreme Court, it means it would take longer to complete."
Justice without delay
"It is important that clear private international law rules should be developed that gives claimants access to justice without delay in whatever forum that has minimum connection to the case, and where these victims can get the best remedy they are looking for in cases of business-human rights litigation.The European Unions' draft legislation on corporate due diligence aims to do this[….]there would be an obvious legal basis to sue Shell's parent company and its subsidiary for alleged human rights' violations carried out in Nigeria. This will also save time and costs for the parties from the perspective of access to justice." 
Read the blog:
Okoli, "Corporate Due Diligence and Private International Law: A Note on the Hague Court of Appeal's decision in Shell", NOVA BHRE Blog (17 February 2021)
About Chukwuma Okoli
Dr Chukwuma Okoli LL.M. is a Postdoctoral Researcher in private international law at the T.M.C. Asser Instituut and part of the research strand 'Dispute settlement and adjudication in international and European law'. Chukwuma is a qualified Barrister and Solicitor of the Supreme Court of Nigeria since 2008. Chukwuma's principal research interest is in all aspects of private international law/conflict of laws, with a special focus on the European Union, Nigeria, and English speaking or Commonwealth Africa.