[Shelter City] Call for applications for Asser Institute visiting research fellowship
Published 23 March 2023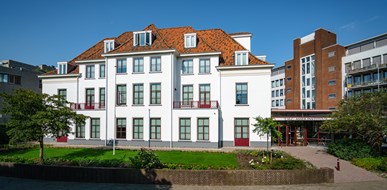 Justice & Peace Netherlands has launched a new call for applications for human rights defenders at risk to participate in Shelter City in the Netherlands in September 2023. The Hague-based Asser Institute is hosting one Shelter City Fellow per year. The deadline for applications is 4 April 2023 at 23:59 CEST.
From September 2023 onwards, Shelter Cities in the Netherlands will receive human rights defenders for a period of three months. At the end of their stay in the Netherlands, participants return with new tools and energy to continue their local actions for change. Human rights defenders that could benefit from temporary relocation and tailormade support are encouraged to apply. 
In collaboration with Justice & Peace Netherlands, the Asser Institute in the Hague hosts one fellow per year within the framework of Shelter City. The selected fellow will carry out a research project during the three-month period and takes part in other human rights relevant (research) activities of the Asser Institute. In line with these activities, closer to the end of the three-month period, the fellow will have to present the relevant research findings in a public or closed event. The fellow may also participate in other (public) events like lectures or (panel) discussions.
The Asser Institute visiting research fellowship is recommended for human rights defenders that are academics or that are interested in carrying out research.
Deadline for applications has been extended by one week. Application forms must be submitted with sheltercity@justiceandpeace.nl by 11 April 2023 at 23:59 CEST (Central European Summer Time). Read the criteria for eligibility in the full call. For more information, please contact sheltercity@justiceandpeace.nl. An independent commission will select the final participants. 
Read more
[Interview] Shelter City research fellow Ali Erdoğan: "European institutions can be very patriarchal"
During a three-month stay in The Hague, Shelter City research fellow Ali Erdoğan focused on human rights and same-sex marriages in EU law. "I would like to make some changes in this world with regard to LGBTIQ+ rights. And I believe that I can achieve this through international public law." An interview. 
[Interview} Human rights defender Dilip Chakma: "In India Chakma's are a minority in all aspects"
Dilip Chakma, a lawyer and human rights defender from India, was a Shelter City research fellow at the Asser Institute. We asked Dilip Chakma what he hoped to achieve during his stay at the Asser Institute. Read more.
Asser Institute Shelter City fellowship programme
Since 2017, the T.M.C. Asser Instituut annually welcomes one human rights defender within the framework of Shelter City, a project initiated by Justice & Peace Netherlands that provides temporary relocation and training to legal practitioners who fight against human rights violations in their home countries.  Read more.