Annual T.M.C. Asser Lecture 2020
We are delighted to announce that on Thursday 26 November 2020, Professor Andrew Murray, an internationally recognised expert on information technology law and regulation, will deliver the 2020 Annual T.M.C. Asser Lecture. The title of Professor Murray's lecture is: 'Almost Human: Law and Human Agency in the Time of Artificial Intelligence'.
About Prof. Andrew Murray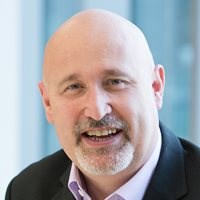 Andrew Murray is a Professor of Law and Deputy Head of the Department of Law at the London School of Economics where he researches and teaches in the fields of Internet and new media law, including the laws of digital surveillance and digital privacy.
Professor Murray is a leading thinker on information technology law and regulation, who focuses on regulatory design within Cyberspace and on the protection and the promotion of Human Rights within the digital environment. In 2018/19 he was the specialist advisor to the British House of Lords Communications Committee inquiry 'Regulating in a Digital World'.
He has written a number of impactful books, including, The Regulation of Cyberspace (2007), Rethinking the Jurisprudence of Cyberspace (2018) and Information Technology Law: The Law and Society (4th edition, 2019). Click here for a video on Law in the Age of Artificial Intelligence. 
The Annual T.M.C. Asser Lecture is part of the Asser Strategic Research Agenda (ASRA) 'International & European law as a source of trust in a hyper-connected world'. Each year we invite internationally renowned scholars to take inspiration from Tobias Asser's idea of cultivating trust and respect through law and legal institutions, and to examine what it could mean in their area of expertise today.
When: Thursday, 26 November 2020, 15.15 p.m. – 17.30 p.m., followed by a reception
Where: Academy Hall of the Peace Palace, The Hague, The Netherlands
More information on the Lecture and our COVID-19 policy, the registration and the programme will follow soon.
Curious about this event? Here are the highlights of last years' Fifth Annual Lecture (video).