The Congo Tribunal – Where Art and International Law Meet
Published 6 April 2018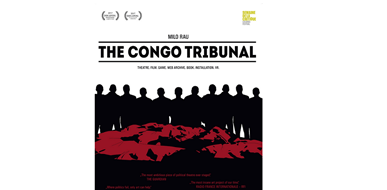 On Sunday 8 April, the art installation The Congo Tribunal exhibited at gallery Stroom in The Hague will close with a rich program on the interaction between law, politics and art. The program includes  two screenings of the documentary The Congo Tribunal followed by a Q&A with artist Milo Rau and various guests including Asser researcher Sofia Stolk and art historian Sven Lütticken.
With The Congo Tribunal, theatre director Milo Rau challenges the boundary between theatre and law, appealing to the common endeavour of artists and lawyers to expose the truth about injustices.
The ambitious project examines the causes and backgrounds of the enduring conflict in the Democratic Republic of the Congo. According to the project's website 'nowhere else in the world, the superposition of global interests of the great national economies, local power claims, the colonial past and the post-colonial present are more exemplary than in this crises region.' Rau set up two fictional tribunals, one in Bukavu and one in Berlin, in order to expose the truth about the devastating battle for Congo's rich natural resources. For the hearings, he gathered victims, perpetrators, witnesses, government representatives, experts and other stakeholders that have in interest in the protracted conflict in East Congo. All parties have a chance to speak and listen during this unique civil tribunal.
But, what is it that we are looking at? Is it art? Is it law? Is it both? We recognize certain legal elements and procedures: A Chair with a gavel, a chief investigator in a court dress, a jury, a witness stand and pieces of evidence. The participants are not actors, but real people. The chief investigator is a Congolese lawyer, the Chairman, Jean-Louis Gilissen, is a well-known international lawyer, the victims are real victims, the experts are actual experts. However, there is no binding judgment, the trial only lasts for 3 days, and Rau keeps emphasising that this is a 'fictional tribunal'. The director explains why he insists on his artistic identity: Any lawyer or politician that aims to initiate such a project will encounter resistance from many sides, but an artist looks harmless and, according to Rau, is not taken so seriously which gives him the opportunity to get things done.
'Where politics fail, only art can help' is the slogan of the exhibition. In the conversation on April 8, we will explore what this means for international law. Can art strengthen law, and vice versa? What will such a project mean for the affected communities? And how is it different from a 'real' trial?
You can find more information on this 'transmedia art project' on the interactive website. The art installation—including a virtual reality experience and the integral screening of all hearings—can be visited at Stroom until April 8.