What is an 'effective' counter-terrorism strategy? Join our upcoming conference in May
Published 8 April 2019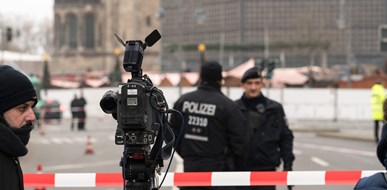 With states rushing to adapt their counter-terrorism strategies to combat the threat of terrorism, it is high time to reflect on the counter-terrorism toolkit and security strategies. What are the reasons behind these strategies, and what are the consequences? On 16 and 17 May the Asser Institute and ICCT team up for a conference on what constitutes an effective counter-terrorism strategy.
9/11 (US), 7/7 (UK), 13/11 (Paris). In the aftermath of these terrorism events (and many more), states have sought to adapt their counter-terrorism toolkit to the threat of terrorism. In the EU member states engage in what is often described as counter-terrorism 'legislative fever'. Counter-terrorism and security strategies are updated fervently to respond more effectively to the threat of terrorism – both domestically and at regional level. This swiftness in adopting and/or updating counter-terrorism measures and strategies has, however, left limited time to engage in reflection and evaluation of what makes a counter-terrorism measure or strategy effective.
On 16 and 17 May 2019, the International Centre for Counter-Terrorism – The Hague (ICCT – The Hague) with the support of the T.M.C. Asser Instituut intends to engage in such critical examination in a conference on 'Lessons from the Past, Dilemmas of the Present and Challenges for the Future: What is an 'Effective' Counter-Terrorism Strategy?' Within this two-day interactive conference, speakers from multi-disciplinary backgrounds will reflect on pressing issues such as:
Countering Extremism: Freedom of speech vs. incitement to terrorism (regional ECHR and EU obligations);
Countering Narratives: The role of the media in counter terrorism and CVE responses;
Lessons to be learnt from 'The Troubles' in Northern Ireland and the US War on Terror;
Immigration as counter-terrorism, Counter-terrorism as immigration;
De-radicalisation, reintegration and rehabilitation.
Find out more about the conference and register at the event page.
Training programme on Terrorism, Countering Terrorism and the Rule of Law
From 26 – 30 August 2019, ICCT and T.M.C. Asser Instituut in The Hague will host the ninth Advanced summer programme on terrorism, counter-terrorism and the rule of law. During an intensive week, experts, academics and practitioners will explore international and domestic legal aspects of counter-terrorism. You will get the chance to have a unique and in-depth look at the challenges that come with adopting and implementing counter-terrorism measures, while ensuring respect for human rights, fundamental freedoms and the rule of law. Our renowned summer programme will bring you lectures by top speakers in the field, interactive sessions, study visits, group discussions (Chatham House Rules) and panel presentations on current topics. Key topics are: the latest developments in the legal aspects of terrorism & counter-terrorism, administrative and security measures, domestic and international law dilemmas, use of intelligence evidence in counter-terrorism cases, prosecutorial challenges and impact of counter-terrorism on human rights. Have a look at last year's programme. For more information or to register click here.
This conference is part of the Asser research Strand Human Dignity and Human Security in International and European Law. This research strand adopts a human rights approach to global challenges in the field of counter-terrorism, international criminal law, international humanitarian law, international trade, environmental protection, European private international law, and the law of EU external relations. It examines what it means to safeguard human dignity - also in relation to human security - in these areas.