Looking Back at Human Dignity and Human Security in Times of Terrorism Conference
Published 7 February 2018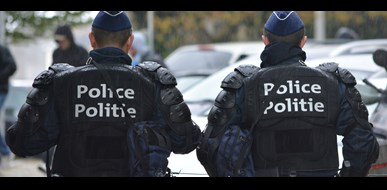 'Terrorist attacks cannot destroy the values on which our societies are grounded – but laws and policies can.' This quote by the UN High Commissioner for Human Rights Zeid Ra'ad Al Hussein set up the paradigm for the conference 'Human Dignity and Human Security in Times of Terrorism' held on 14 December 2017. The conference, organised by the T.M.C. Asser Instituut and the International Association of Constitutional Law, explored the challenges terrorism poses to human rights and human dignity. How can law constitute a source of trust during times of continued terrorism in Europe and elsewhere? Established experts, providing thought-provoking keynotes, and upcoming talents confronted this topic during three sessions.     

The first session explored the prevention of terrorism and foreign fighters, and the impact of such prevention on human dignity. This session focused on the way in which states manage 'atypical' foreign fighters, e.g. those who leave to fight against the Islamic State, the weakening of the causality requirement for terrorist offences in certain countries and the current criminalisation of foreign fighter travel.           

Researchers discussed national case studies in session two, and highlighted the legal frameworks for terrorism in the UK, the Netherlands, China and Turkey. Researchers compared the use of secret evidence in terrorism trials in the UK and the Netherlands, explored the intense transformation of the Chinese counter-terrorism legal framework, and analysed the particularities of Turkey's fight against terrorism.     

Session three focused on three topical 'capita selecta'. The first addressed the European Court of Human Rights' reliance on the margin of appreciation to examine anti-terrorism operations under Article 2 of the European Convention of Human Rights (the right to life). The second elaborated on the fact that, although there is a specific body of law for juvenile criminal justice, many juvenile terrorism suspects in the UK are not diverted to the juvenile criminal justice system. The third and final presentation looked at the measure of citizenship stripping, which has far deeper consequences compared to other counter-terrorism measures.
For the full report, see here.