Making transnational corporations comply with human rights standards
Published 16 October 2018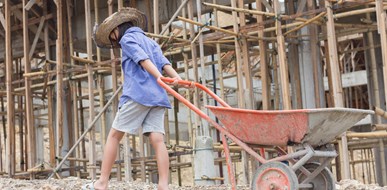 This week the zero draft of a treaty that seeks to hold countries and transnational corporations (TNCs) accountable for human rights violations is being discussed at the United Nations (UN) in Geneva. The Asser Institute's academic director Prof Janne Nijman and senior researcher Dr Antoine Duval wrote two op-eds on the topic, one for de Volkskrant and one for the EUObserver.
TNCs are undoubtedly amongst the winners of globalisation. They profit immensely from the freedom to conduct transnational economic activities enshrined in trade agreements and investment treaties. Unfortunately, they also often barely pay taxes in the countries in which they operate and exploit crucial resources such as land, water, and people.
TNCs are also linked to various human rights violations. While they can be very strict when negotiating prices or controlling the quality of their products, TNCs are generally happy to exercise lax oversight on the human rights effects of their subsidiaries or business partners. This 'don't ask, don't tell' policy is bolstered by a widespread sense of impunity.
A new treaty, which is being negotiated this week (15-19 October) at the UN Human Rights Council, aims to make TNCs comply with human rights standards. In particular, the treaty intends to provide victims with better access to courts and thereby justice. Nijman and Duval call for the EU and its individual member states to actively engage in the negotiations, to stand by their commitment to human rights, and to finally start regulating the worst consequences of globalisation.
Read Prof Janne Nijman's full article as well as her op-ed in de Volkskrant in Dutch and Dr Antoine Duval's op-ed in the EUObserver in English. 
The Asser Institute is home to the 'Doing Business Right' project within the strand Advancing Public Interests in International and European Law. The project focuses on investigating the role of law in securing the public interest in the context of transnational economic activities. In particular, it aims to address the function of law in ensuring that economic globalisation is reflective of its publics. The Doing Business Right Blog offers an academic platform for scholars and practitioners interested in questions related to Doing Business Right.