The impact of US - Russian relations on arms control: A discussion with Dr Oliver Meier
Published 20 August 2019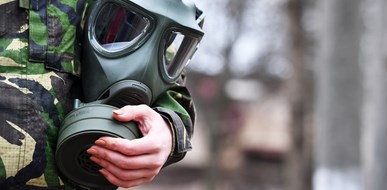 Just over two weeks ago, the U.S. decided to pull out of the The Intermediate-Range Nuclear Forces (INF) Treaty, the arms control treaty signed between the United States and the Soviet Union in 1987, due to complaints that Russia was violating the terms of the treaty. Some members of the arms control community believe that leaving the INF Treaty is dangerous and could cause an arms race between the two countries. This will be one of the many topics to be discussed at the tenth training programme on disarmament and non-proliferation of weapons of mass destruction organised by OPCW and T.M.C. Asser Institute.
Dr Oliver Meier, Deputy Head of the International Security Division at the German Institute for International and Security Affairs (SWP) will join us as a key speaker at the training programme. In his talk, Dr Meier will review the history of US-Russian nuclear arms control, discuss current developments undermining strategic stability and talk about NATO's role in preventing a nuclear arms race.
A world with no restrictions on nuclear weapons is dangerous, according to Dr Meier, because there exist a number of technological and political developments that increase nuclear risks. Such trends include, for instance, the rise of populist leaders to power in Moscow and Washington, as well as the emergence of conventional weapon technologies that could undermine deterrence relationships. Ultimately, Dr Meier hopes to engage the audience in a discussion on what options exist to avoid new nuclear arms races and increase stability and mutual trust. "I hope to show that with the end of the INF Treaty we are quickly moving backward in time, towards a situation where there are no limits on nuclear weapons" says Dr Meier during a brief interview with him on his upcoming talk. 
About the speaker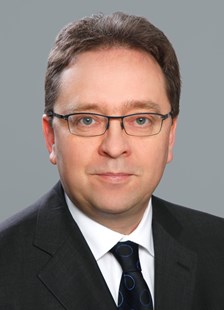 ​Dr Oliver Meier is Deputy Head of the International Security Division of the German Institute for International and Security Affairs (SWP) in Berlin. Previously, he was Senior Researcher with the Institute for Peace Research and Security Policy at the University of Hamburg and the International Representative and Correspondent of the U.S. Arms Control Association.
He has also worked on the staff of Uta Zapf, who is a member of the Foreign Relations Committee and chairperson of the subcommittee on disarmament, arms control and non-proliferation in the German Bundestag, was Senior Arms Control and Disarmament Researcher with the Verification Research, Training and Information Centre (VERTIC) in London and a consultant to several non-governmental organisations.
Dr Meier holds a PhD in political science from the Free University of Berlin. He has studied international relations at the Department of Political Sciences at the Free University of Berlin and was also a fellow at the Center for Arms Control and International Security at Stanford University. His expertise includes control of nuclear, chemical and biological weapons, multilateral disarmament and non-proliferation as well as European security issues. He has published widely on arms control and non-proliferation issues.
About the training programme
From 30 September - 4 October 2019, the OPCW and T.M.C. Asser Instituut in The Hague will host the tenth training programme on disarmament and non-proliferation of weapons of mass destruction. During this intensive week, participants will be provided with a comprehensive overview of non-proliferation and disarmament efforts regarding Weapons of Mass Destruction. The programme content is delivered by a group of experienced and internationally renowned experts and diplomats in the fields of international law, security and related disciplines. Watch the following video to get a better idea of the training programme: