[SIGN UP NOW] International public interest advocacy online workshop
Published 6 May 2020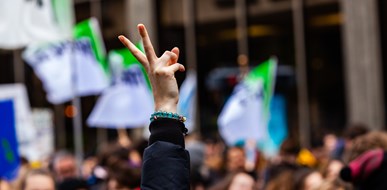 From 1-3 July 2020, T.M.C. Asser Instituut is organising and hosting, for the first time, a 3-day online workshop on "International public interest advocacy". This workshop is available for students, interns, young professionals, and public interest lawyers interested in the latest practices and innovations within areas of international public advocacy law.
COVID-19 update
Due to the coronavirus outbreak, and the measures we have to take to protect staff, speakers and participants, this workshop will be a live broadcast workshop.
About the programme 
Practices like public interest advocacy face many challenges in the field of international law from developing strategic litigation to choosing and identifying funding opportunities to take on a cause. Working as a lawyer on behalf of public interests is an up-and-coming practice, and sustaining that work requires skills, knowledge, and the right network.
Learn the latest practices from leading practitioners and experts. Get exposed to new actions and ways of advocating for public interests internationally, including strategic litigation. Be introduced to the latest innovations in law and technology for public interests around the world. And develop your network in a three-day workshop that will challenge you to think differently about the issues of the day and what we can do about them. With leading figures in the world of international public interest advocacy – from the Public Interest Litigation Project, the Global Legal Action Network, and more – explore the possibilities with pioneers in the field. 
Who is this workshop for?
Are you looking to further develop your knowledge within the public advocacy field? As a student, intern or NGO worker you might be interested in discovering cutting edge practices and innovations; maybe you are a public interest lawyer interested in new possibilities and critical reflection on the field; you could be an academic looking to apply their knowledge for public advocacy; or a diplomat interested in public interest pursuits.
What to expect​
When attending the online course you will get exclusive insight into the experiences of various legal practitioners within the field who will discuss diverse topics related to developments within international public interest advocacy. During this online workshop the following topics and questions will be covered:
The challenges of public interest advocacy in international law
The various skills and methods that can be used to advocate for a public interest
How practitioners can find the right cause and identify funding opportunities to support effective action
Key topics
Strategic litigation
Creative lawyering
Identifying issues in the public interest
Finding resources for public interest work
New technologies and public interest innovation
The challenges to public interest work internationally
Networking
Confirmed Lecturers
How to apply
For more information on this online workshop and to apply please visit the event page. For questions and inquiries email educationtraining@asser.nl