[ASIL 2021] Roundtable on international law's role in the governance of AI
Published 25 March 2021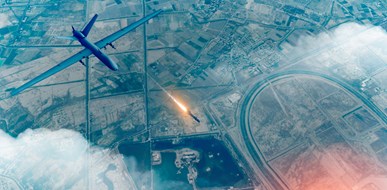 Friday March 26, Janne E. Nijman, chair of the board and academic director of the Asser Institute, will convene the online closing plenary of the 2021 virtual annual meeting of the American Society of International Law (ASIL). This prestigious society aims to foster the study of international law and to promote the establishment and maintenance of international relations based on law and justice.
The closing plenary, sponsored by the Municipality of The Hague, the Embassy of the Netherlands to the United States and convened by the T.M.C. Asser Institute, is one of the highlights of ASIL's annual meeting. This year's closing plenary's event will focus on the governance of artificial intelligence (AI), and is entitled: 'Reconceptualizing International Law's Role in the Governance of AI: Autonomous weapons as a case study'.
The roundtable will examine the ways in which international law needs to reorganise its engagement with AI, using the issue of autonomous weapons as a case study. Speakers will discuss how AI is challenging existing practices within the law of armed conflict; the underlying conceptual challenges that AI poses to the current international law framework, and ways in which a reconceived international law could contribute to the governance of AI.
The roundtable is convened by Janne E Nijman, chair of the board and academic director of the Asser Institute, and moderated by Sadjad Soltanzadeh, postdoctoral researcher in ethics and philosophy of technology at the Asser Institute.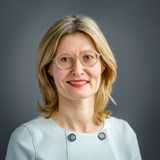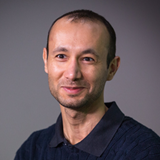 Speakers:
- Jonathan Horowitz, Senior Legal Advisor, International Committee of the Red Cross
- Professor Mary Ellen O'Connell, University of Notre Dame Law School
- Amb. Marjolijn van Deelen, EU Special Envoy for Non-proliferation and Disarmament
- Professor Karen Yeung, University of Birmingham Law School
 Registration for ASIL 2021 ends Monday, March 22.
Further reading
The DILEMA project explores interdisciplinary perspectives on military applications of artificial intelligence (AI), with a focus on legal, ethical, and technical approaches on safeguarding human agency over military AI. It analyses in particular subtle ways in which AI can affect or reduce human agency, and seeks to ensure compliance with international law and accountability by design. Read more.
Blog: Lethal autonomous weapons, war crimes, and the Convention on Conventional Weapons
Asser Institute and Graduate Institute researcher Dr Marta Bo and Taylor Woodcock argue, in a blog post written for The Global, that there is a lack of discussion on autonomous weapons and criminal responsibility for war crimes at the UN level. Read more.
Blog: Meaningful human control over autonomous weapon systems: An (International) criminal law account
Meaningful human control is at the core of regulatory and ethical debates on autonomous weapon systems. In this blog post, Dr Marta Bo (Asser Institute and Graduate Institute) provides an account of meaningful human control based on criminal law and on conditions to attribute principal criminal responsibility (rather than command responsibility). Read more.