Disarmament and non-proliferation training in times of new nuclear arms race
Published 17 August 2018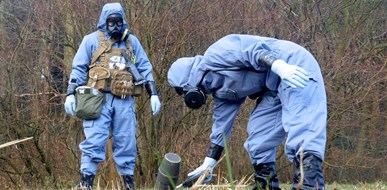 Thirty four chemical weapon attacks were documented in Syria since 2013. In one incident alone, in 2017, over eighty people were killed. As North Korea's nuclear programme is still developing, and the American-Iranian relations are tensed, concerns over international security increase. Having an in-depth look at disarmament and non-proliferation of Weapons of Mass Destruction (WMD), is becoming more pressing.
The Asser Institute, in collaboration with the Organisation for the Prohibition of Chemical  Weapons (OPCW), is organising its ninth one-week training that provides a comprehensive overview of non-proliferation and disarmament of WMD efforts. The full programme includes high-level panels, study visits, and interactive sessions. For more details and registration click here.
Who is this programme for?
Early-to mid-career professionals working for governments, for example national export control bodies, national authorities for the implementation of the CWC/BWC and national nuclear agencies.
Individuals working for non-governmental organisations
Think tanks addressing WMD concerns
Research centres in related disciplines
Here's a glimpse into last year's training programme:
Individuals who work towards achieving disarmament and non-proliferation, will have a hands-on experience and the opportunity to learn from and discuss cross-cutting aspects with experts.