Annual T.M.C. Asser Lecture 2019
On Thursday 28 November 2019, Prof. Anne Orford (Melbourne Law School) delivered the Fifth T.M.C. Asser Lecture on "International law and the social question", at the Academy Hall of the Peace Palace, The Hague.
You can see the full video of her lecture here. Watch the highlights of the 2019 T.M.C. Asser Lecture in this short video.
International law and the social question
While international law has played a central role in creating the conditions for market liberalisation on a global scale, many international lawyers have paid less attention to the social question, leaving human welfare, social unrest, labour relations, or migration to be addressed by economists, criminologists, sociologists, or demographers.
According to Prof. Orford, the current situation of people who are dispossessed or impoverished by economic liberalisation, and the exhaustion of the world's resources have become inescapable barriers to the continuation of 'global business as usual'.
In her lecture, Prof. Orford puts the social question back on the international law table. How might international economic law-making and adjudication be re-embedded within political processes? And how can foundational political questions about property, security, survival, and freedom be returned to democratic control?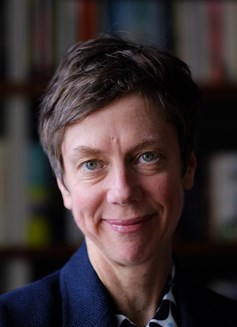 About Prof. Anne Orford
Anne Orford is Redmond Barry Distinguished Professor, Michael D Kirby Chair of International Law, and an Australian Laureate Fellow at Melbourne Law School, where she directs the Laureate Program in International Law. She is an elected Fellow of the Academy of the Social Sciences in Australia and has held visiting positions at Lund University, University Paris 1 (Panthéon-Sorbonne), the University of Gothenburg, NYU School of Law and  Harvard Law School. Orford's scholarship combines the study of history and theory of international law with an engagement with central debates in social theory, history, economics and philosophy. Orford aims to grasp the changing nature and function of international law and its relation to social, political, and economic transformation.
Her major publications include International Authority and the Responsibility to Protect (Cambridge University Press 2011), Reading Humanitarian Intervention (Cambridge University Press 2003), the edited collection International Law and its Others (Cambridge University Press 2006), and, as co-editor, The Oxford Handbook of the Theory of International Law (Oxford University Press 2016). A collection of her essays in French, entitled Pensée Critique et Droit International, is forthcoming with Pedone. Her latest monograph International Law and the Politics of History, will be published by Cambridge University Press in 2019. Her work has been recognised by numerous honorary doctorates of laws.