Asser in the press on citizenship stripping in Bahrain
Published 6 November 2018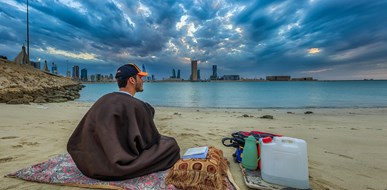 Asser senior researcher and ICCT research fellow Dr Christophe Paulussen is quoted in an article on Voice of America, the largest U.S. international broadcaster. He was interviewed about Bahrain's continuous efforts to revoke citizenship of its nationals. The government has been using this measure for several years to expel alleged terrorists. For Dr Paulussen, these measures are counterproductive: "If that person has indeed been involved in crimes, then the victims are entitled to justice. However, if the country that had a jurisdictional link with that person disconnects that link, then you remove an important possibility to bring that person to justice".
Statelessness
Several states have been stripping citizenships of their nationals as a way to fight terrorism. In many cases, this leaves the affected persons stateless, which means that they are no longer granted pensions, health care, or housing benefits. It also denies them access to justice, as they lose their right to appear before courts. Additionally, as Dr Paulussen points out, when people are expelled after they have been deprived of their citizenship, they simply become the problem of another state.
Bahrain has been particularly active in citizenship stripping. Only last week, a court revoked the citizenships of 11 people charged with terrorism. Authorities have revoked hundreds of citizenships over the last years. According to Amnesty International, the number could be as high as 741 since 2012.
Further reading
The complete article is available on Voice of America here. Dr Paulussen recently also published an ICCT Perspective on "Countering Terrorism Through the Stripping of Citizenship: Ineffective and Counterproductive".