Asser in the press: Chagos islands case before the International Court of Justice
Published 18 February 2019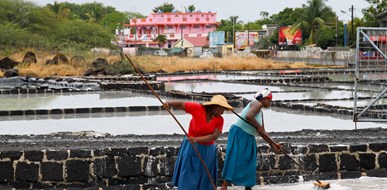 On Monday the International Court of Justice (ICJ) in The Hague delivered an advisory opinion on the legal battle between Britain and its former colony Mauritius over the fate of the Chagos Islands archipelago. Asser expert Dimitri van den Meerssche was interviewed by the French News agency AFP on the case.
Monday's ruling could help resolve a decades-long dispute over Britain's eviction of the Chagos islanders to make way for a military base on Diego Garcia, the biggest island of the archipelago. Britain has overseen the islands since 1814 and in 1965 detached the Chagos Islands from Mauritius, a British colony that became independent three years later. Britain went on to lease Diego Garcia to the United States in 1966, paving the way for construction of an air base that required the forced removal of around 1,500 people.
Right to self-determination
Mauritius has said it was unfairly pressured to cede control of the islands during the negotiations, and had agreed only to their temporary use for military purposes. Mauritius petitioned the United Nations for an International Court of Justice opinion on the legality of Britain's possession of Chagos. "The opinion by the ICJ [...] might bring an authoritative closure to the legal dispute involved in what is essential a long-lasting political conflict," Van den Meerssche told AFP, arguing that "this would give tremendous weight to the claims by Mauritius to grant it sovereignty over the islands and safeguard the return of the Chagossians." He added that the ICJ's opinion "is pivotal [...] in the context of remaining legal questions of the scope and the right to self-determination."
Read more?
Click here to read more on the topic.