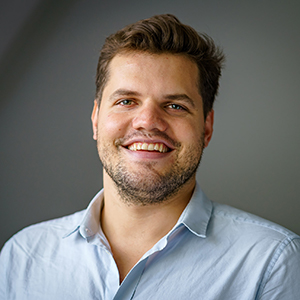 Dr Dimitri van den Meerssche
Researcher

Department:

Associate Fellows

Section:

Public International Law/International Humanitarian Law/International Criminal Law

Main fields of interest:

International Dispute Settlement
Profile
Dimitri van den Meerssche is Researcher in the Dispute Settlement and Adjudication strand at the T.M.C. Asser Institute. His writing generally reflects on the law of international organizations, international legal practices and technologies of global governance. Currently he is developing a research project on virtual borders and international law. This work is inspired by insights from science and technology studies, performativity theory and actor-network theory.
Dimitri has a doctorate from the European University Institute. His dissertation is entitled "The World Bank's Lawyers – An Inquiry into the Life of Law as Institutional Practice". In the context of this dissertation, Dimitri has worked for three months at the World Bank Legal Vice-Presidency and spent one semester as visiting doctoral researcher at the London School of Economics.
Dimitri has taught courses on Public International Law, Law & Development (with Luis Eslava) and European Union Law at the Vrije Universiteit Amsterdam, Brussels School of International Studies (University of Kent) and the London School of Economics. He has published his work in the Journal of the History of International Law, Leiden Journal of International Law, International Organisations Law Review, London Review of International Law, Transnational Legal Theory and Law and Development Review.
He holds LL.M. degrees from the European University Institute and New York University School of Law, where he was a Belgian American Educational Foundation (BAEF) Fellow. He also holds a Master of Laws degree from Ghent University (Summa Cum Laude). Dimitri is able to work in English, Dutch and French and understands both German and Italian.
Twitter: @Dimitri_VdM