[Just Peace Month] Online lecture 'Bigdatalk: talking and learning about the use of Big Data in security practices'
Published 16 October 2020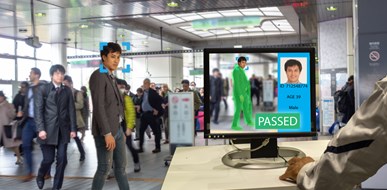 From border control practices to the use of facial recognition technologies in the streets; a wide variety of security practices can be used – or misused - by governments to prevent terrorism. What do you know about these technologies? 
Join us on Friday 23 October, 14.00 - 15.00 CET, for a free online lecture and virtual tour to find out how Big Data is used to prevent terrorism, and how it could be used in the future. 
This online lecture will give you a concrete understanding of current and future surveillance practices. We will guide you through interactive activities so you can find out how big data in counter-terrorism is being used, and what the legal constraints are. 
The event will be led by Asser researchers Rebecca Mignot-Mahdavi and Dr Dimitri van den Meerssche
To register for this event, please click here or on the red register button on our event page. 
This event is part of Just Peace Month in the Hague, an adaptation of the Just Peace Festival and The Hague International Open Day, in light of the Covid-19 pandemic. This month, the international institutions of the city of peace and justice will open their (virtual) doors to the public to showcase their research and activities. The T.M.C. Asser Instituut is an official partner of Just Peace. 
Click here to learn more about why the Asser Institute is participating in Just Peace Month.