[New book] Constitutionalism under Stress: Essays in Honour of Wojciech Sadurski
Published 12 October 2020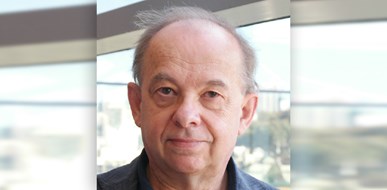 Oxford University Press recently published the Liber Amicorum 'Constitutionalism under Stress: Essays in Honour of Wojciech Sadurski', co-edited by Asser Senior Researcher Dr Uladzislau Belavusau and Dr. Aleksandra Gliszczyńska-Grabias (Polish Science Academy).
Constitutionalism under Stress reflects on comparative constitutionalism in Central and Eastern Europe through the lens of leading legal scholar Professor Wojciech Sadurski, whose writings have anticipated and scrutinized the current decline of liberal democracies and populist challenges to the rule of law in the region.
Background
Professor Sadurski's work has chronicled the transition from concern for the most basic of human rights under authoritarian rule to the challenges of democratic governance. The compelling rights discourse of an earlier period gave way to claims of abuse of majoritarian prerogatives as the hopes of liberal democracy encountered the power of illiberalism. The theoretical responses offered for the preservation of liberal democracy, in light of the current turbulence regarding the rule of law in Central and Eastern Europe, produces a far reaching and effective reference tool on matters of constitutional capture and illiberal democracy.
The volume is designed to mark the outstanding legacy of Professor Sadurski's scholarship, and consolidates contributions by his numerous colleagues and friends, and former doctoral students at the European University Institute (Florence, Italy), around the globe.
Three main themes emerge from the Liber Amicorum: populism and democratic decline in Central and Eastern Europe; Article 7 of the Treaty on European Union vis-à-vis the rule of law situation in Hungary and Poland; and constitutional review and militant democracy. The book may be of interest to scholars, students, practising lawyers, civil society activists and judges in the areas of comparative constitutional and European law, liberal theory and human rights.
British newspaper The Guardian recently featured Wojciegh Sadurski in an article that you can read here.