T.M.C. Asser Instituut becomes a member of the Common Effort Community
Published 26 June 2018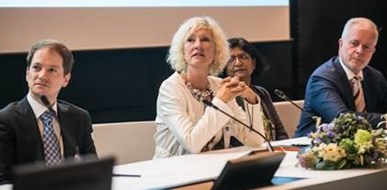 On 7 June, the Asser Institute became a member of the Common Effort Community during a high-level ceremony that took place at the Dutch Ministry of Foreign Affairs in The Hague.
Senior researcher Christophe Paulussen signed the Common Effort Community's statement on behalf of the Institute in which members pledge that contributing to a safe and secure world that protects universal human rights is a common responsibility, and that achieving sustainable solutions requires a comprehensive, whole-of-society approach, amongst other acknowledgements.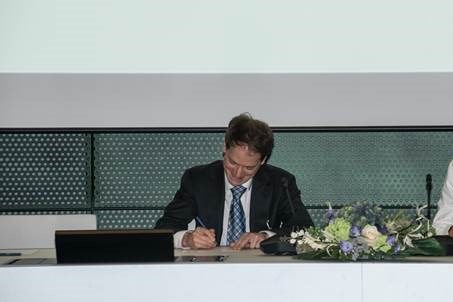 The Common Effort Community is a platform of over 50 organisations coming from government, civil society, police, military and the private sector in Germany and the Netherlands, that "share the idea of comprehensive consultation, cooperation and preparation" and work together towards improving stability, safety and security in the world.