ICL-TCL Training Marks Successful Asser Antonio Cassese Initiative Collaboration
Published 20 February 2018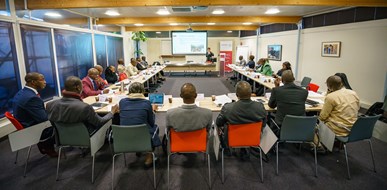 From 5 to 9 February 2018, the Asser Institute and the Antonio Cassese Initiative successfully hosted a training course on international criminal law (ICL) and transnational criminal law (TCL) for judges and prosecutors from francophone African countries (Mali, Cote d'Ivoire, Congo, Burkina Faso, Niger, Democratic Republic of the Congo).
The training course, entitled 'Strengthening Domestic Capacity to Prosecute International and Transnational Crimes in Africa', offered a high-quality training on the prosecution and adjudication of international and transnational crimes. The week-long course delved into many relevant topics of international criminal law, such as the challenges to the domestic prosecutions of international crimes, the right of the defence or the cooperation with the International Criminal Court.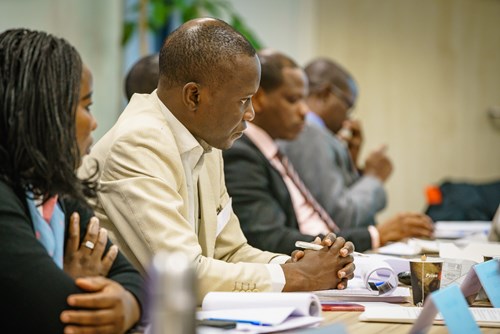 The training course featured a number of top speakers coming from international courts and tribunals in The Hague and several academic and professional institutions and organisations focusing on ICL and TCL, including honoured guests such as Judge Abdulqawi A. Yusuf, the recently elected president of the International Court of Justice, and Judge Guénaël Mettraux from the Kosovo Specialists Chambers.
The training course was a success, characterised by many exchanges between the participants and the speakers, as well as among the participants themselves. The judges and prosecutors all attested that the training course had increased their knowledge of ICL and TCL and strengthened their competences in these fields. They were convinced that the (digital) tools acquired during the training course would prove very useful in their domestic judicial systems, hence strengthening the complementarity principle. Moreover, the positive atmosphere which prevailed throughout the training course allowed the participants to stimulate the cooperation between their respective countries.
This training course marked the beginning of increased cooperation between the Asser Institute and the Antonio Cassese Initiative, which aims to set up a permanent training centre for judges and prosecutors in The Hague, offering a bi-annual programme, supported by e-learning, in the field of ICL, TCL and International Humanitarian Law (IHL).
The training course was given in French. For the full programme click here. In March 2019, a follow-up training course for the same group of judges and prosecutors will be organised at the Asser Institute.
The Asser Institute and the Antonio Cassese Initiative are grateful to The Hague Municipality, the International Nuremberg Principles Academy, the International Committee of the Red Cross for their financial support, and to the African Institute of International Law based in Arusha for their collaboration.