Asser Institute researcher new Editor in Chief of the Security and Human Rights Monitor
Published 16 August 2018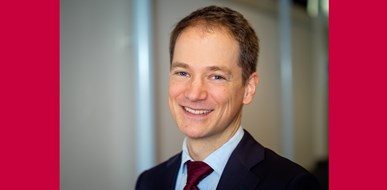 Christophe Paulussen, senior researcher at the T.M.C. Asser Instituut and coordinator of its research strand on Human Dignity and Human Security in International and European Law, is the new Editor in Chief of the Security and Human Rights Monitor (SHRM).
The monitor
Christophe takes over from Arie Bloed, who has led the SHRM for many years and who continues on the Editorial Board as a special advisor. The SHRM monitor provides analysis on the work of the Organization for Security and Co-operation in Europe (OSCE), and on security and human rights issues more generally. The SHRM monitor, successor of the Helsinki Monitor and later the journal Security and Human Rights, provides for a number of knowledge products, such as interviews, policy articles, news articles, as well as academic articles. The latter will be Christophe's main responsibility.
Peer reviewed journal
The academic articles will be peer-reviewed and published, via open access, on the SHRM website. The articles will thereafter be published in hard copy by the acclaimed academic publisher Brill.
Call for articles
To further strengthen the academic profile of the SHRM, the Editorial Board invites authors to submit academic articles he challenge of building security through cooperation across the OSCE region, as well as on how this experience can be used in other parts of the world. For more details, please download the Call for Articles and the Submission Guidelines.
Please submit academic articles before 15 October 2018.