Call for papers: The city in constitutional law
Published 12 April 2019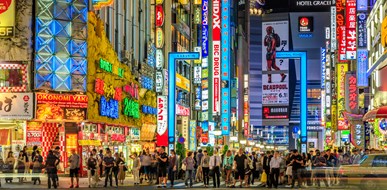 The European Yearbook of Constitutional Law is pleased to announce a call for submissions for its second volume (2020) on the theme of 'The city in constitutional law'.
Today, more than half of the world's population lives in urban areas. There is a growing list of cities whose population exceeds that of many small states. Cities are places where state power is operationalized and concretized; where laws and government policies transform from parchment objectives to practical realities. In a similar vein, cities are also places for the realization of the constitutional rights and liberties enjoyed by individuals.
Cities, then, matter.
What's in this volume?
This volume aims to explore the constitutional dimensions attendant on the real-life significance of cities, focusing on their positioning within the wider organization of the State as well as their role as prime sites where individuals encounter or otherwise engage with State power.
The EYCL invites scholars to approach the theme of 'The city in constitutional law' in a holistic fashion, and welcomes contributions devoted, but not limited to:
the relationship with other echelons of government in federal, decentralized and unitary States;
the type and scope of autonomous powers for cities, including the role of the principle of subsidiarity;
the designation and special position of capitals, mega-cities and large metropolitan areas;
cities as coterminous with the State;
avenues and opportunities for participatory governance;
multilevel protection of fundamental rights within the State;
novel city-specific rights (e.g. 'right to the city', 'right through the city');
the international authority of cities, including their responsibility to implement international obligations undertaken by the State.
How to submit a proposal?
While the EYCL is devoted to the study of aspects of constitutional law and constitutionalism, interdisciplinary contributions and submissions from scholars researching the topic from a (social-) geographical, historical, anthropological or political-science perspective are also welcomed.
The EYCL is interested in submissions that examine the theme with reference to the European experience, but also explicitly invites submissions that focus on other countries and regions, including those located in the Global South.
DEADLINE FOR PROPOSALS: 30 April 2019, although earlier submissions are encouraged.
You can find more information as well as the full call for proposals here.
Read more
The Asser Institute has a research project called 'The Global City: The Role of Law, Then and Now' within which four PhD researchers study the relevance of cities and processes within cities for development of legal concepts and norms through selected contemporary and historical examples.