Annual T.M.C. Asser Lecture 2017
On 30 November 2017, Prof. Saskia Sassen (Columbia University/London School of Economics) delivered the Third T.M.C. Asser Lecture on "When the law cannot recognise extreme injustice even if it affects millions", at the Academy Hall of the Peace Palace, The Hague. 
Prof. Sassen's lecture focused on global migration flows, seen through the lens of 'extractive logics'. According to Prof. Sassen, these extractive logics are evident in natural resource sectors such as mining and forestry, but also in tech corporations. They are the cause of an emerging 'third type of migrant', namely migrants and refugees which do not fit within existing categories, migrants and refugees that are expulsed from their habitat because of economic development. Prof. Sassen called for legal frameworks to be adapted so these 'hidden', systemic roots of migration can be addressed.
The full lecture is available here, and a shorter version with the highlights is available here. You can also watch the main arguments and story line of the Annual Lecture in the video below: 
About Prof. Saskia Sassen
Saskia Sassen is a Professor of Sociology at Columbia University and Visiting Professor at the London School of Economics, and one of the world's most prominent scholars on global cities (including cities and terrorism), migration, digital technologies and society, and the implications of economic globalisation for nation-states and international law.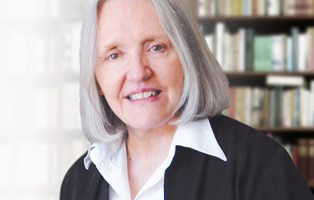 The programme can be found here.