Continuing the Chinese-European dialogue on world order
Published 18 June 2019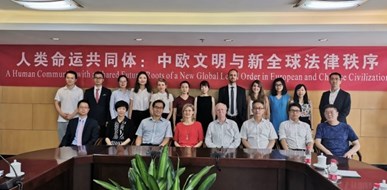 Janne Nijman co-organised a conference on ethical world order in Beijing.
Asser's academic director Janne Nijman co-organised the conference "A Human Community with a Shared Future: Roots of a New Global Legal Order in European and Chinese Civilization" together with Anthony Carty at the Beijing Institute of Technology on June 21-22, 2019.
Nijman opened the two-day conference with remarks on China and Europe, and later presented a paper on the foundational notions of trust and distrust in international law and order. 
The conference traced the history of world order concept in Chinese and European thought and in particular their ethical dimensions. Topics covered included a Buddhist perspective on international social order, the ancient Chinese conception of the Tianxia system, and the intersections between Europe and China in legal thinking.
The conference took place against the background of increasingly complex relations between the EU and China.
As argued by Nijman, discussing the European and Chinese humanist traditions on a peaceful world order is all the more relevant given the current geopolitical situation. 
Nij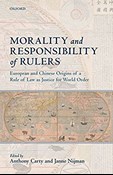 man is a co-editor of the book "Morality and Responsibility of Rulers: European and Chinese Origins of a Rule of Law as Justice for World Order" together with Anthony Carty. 
"Professor Carty and I hope that [this book] could serve as a basis for what we understand to be a much-needed transcultural humanist dialogue on international law and international relations", said Nijman.
The book includes a multidisciplinary exploration of Chinese and European international thought and the diversity of it. It also discusses "rule of law as justice" conceptions, proposed as alternatives to the conventional and currently prevailing positivist conceptions of the internationalist rule of law.