[New website] Launch of the Asser Nexus on Conflict and Crime
Published 18 January 2021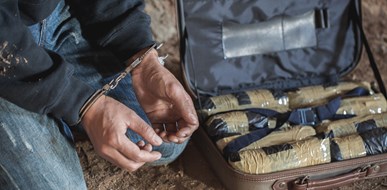 The Asser Nexus on Conflict and Crime was launched recently. This website brings together information about the work of the T.M.C. Asser Instituut in the field of conflict and crime. The interconnected fields of International Humanitarian Law (IHL), International Criminal Law (ICL), Transnational Criminal Law (TCL) and Legal Aspects of Countering Terrorism (LACT) are represented on the website. Legal professionals, researchers and students are thus able to get an overview of all available information in these fields of law.
Interacting subfields
The site collects and presents all the Asser Instituut's knowledge products, including publications, lectures, trainings and databases. The products are organised among one of the four subfields. The overlapping and interacting nature of these subfields is central to the creation and layout of the site, which highlights their interconnectedness.
Ayyash case as an example
The focus is on examining each subfield in relation to one another. It was therefore apt to launch the site on the 2nd of December, during a supranational criminal law lecture discussing the Ayyash judgement of the Special Tribunal for Lebanon. This case is a good illustration of the linkage between ICL and LACT.
Wide range of audiences
The site targets a number of audiences. This includes, among others, professionals in the criminal justice sector looking for a training; students in search of a useful case summary; researchers who want to be informed about the latest developments and trends; as well as the general public and journalists in search of general background information.
More information:
Feedback
The website will be further developed and improved on a continuing basis, so its visitors are very much invited to get in touch with the Nexus team for any feedback they may have: nexus@asser.nl.
We are grateful for the support of the Municipality of The Hague, the international city of peace and justice.