Asser researcher wins NWO grant to research AI in the military context
Published 27 November 2019
Asser researcher Dr Berenice Boutin has won a research grant of €615.000 from the Dutch Research Council (NWO: Nederlandse Organisatie voor Wetenschappelijk Onderzoek) for the research project "Agency and Compliance by Design in Military AI Technologies".


Boutin's project, which she will carry out on behalf of the University of Amsterdam, was one of five projects awarded funding in the research programme "Responsible Innovation. Designing for public values in a digital world."
As more Artificial Intelligence (AI) technologies are being integrated in different areas of our lives, and as much benefit that brings to our societies, there are also challenges. In the military context, which is the focus of Boutin's project, AI technologies have the potential to greatly improve military capabilities and offer significant strategic and tactical advantages. At the same time, the increasing use of autonomous technologies and adaptive systems in the military context poses profound ethical, legal, and policy challenges.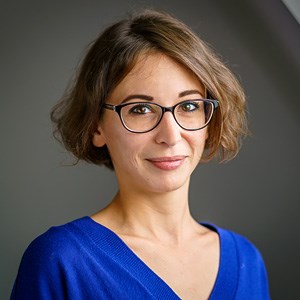 Ethical and lawful uses of AI
This research project sets out to ensure that military AI technologies support but never replace critical judgement and decision-making by human soldiers. The research team will analyse why human control over military technologies must be guaranteed, where it is most critical to maintain the role of human agents (in particular to ensure legal compliance and accountability), and how to technically ensure that military AI-based technologies are designed and deployed in line with public values and the rule of law. On this basis, the project will seek to operationalise public values into policy and technical solutions. Dr Boutin will lead the research project, with team members Prof. dr. Terry D. Gill and Prof. dr. Tom M. van Engers, both from the University of Amsterdam.
Partners in this project include TNO, Thales Nederland, The Hague Centre for Strategic Studies (HCSS), PAX, and the Graduate Institute for International and Development Studies (Geneva).
Further reading
Bo, M. & T. Woodcock 'Lethal autonomous weapons, war crimes, and the Convention on Conventional Weapons', The Global, Rethinking Global Governance from Geneva, 29 May 2019.
Boutin, B. 'Attribution of Conduct in International Military Operations: A Causal Analysis of Effective Control' Forthcoming: Melbourne Journal of International Law, 1 October 2017.
Boutin, B. 'Responsibility in Connection with the Conduct of Military Partners' Forthcoming in Military Law and the Law of War Review, 1 March 2018.
Boutin, B. 'Shared Responsibility for Cyber Operations', AJIL Unbound, vol. 113 (2019): 197-201.