Spring academy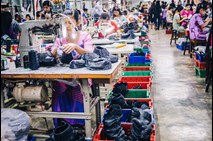 Save your seat and register now for this spring academy. The 2022 edition of the Doing Business Right Spring Academy will dive deeper into the idea and reality of due diligence. We will retrace the genealogy of the concept, investigate its theoretical underpinnings, and provide the participants with a comprehensive understanding of its practical operation through specific case studies conducted by experienced practitioners.
Key topics
Business and human rights
Responsible business conduct
Human rights due diligence
OECD guidelines for multinational enterprises
U.N. guiding principles on business and human rights
Target audience
Early- to mid-career professionals
Civil servants
Corporate legal advisers
Civil society representatives
Social auditors
Advanced students
Coordinator
The spring academy is coordinated by Dr Antoine Duval, a senior researcher at the Asser Institute, and the coordinator for the research strand on advancing public interests in international and European law. He is also the founder and editor-in-chief of the ASSER International Sports Law Blog, founder and editor of the Yearbook of International Sports Arbitration, and a member of the editorial board of the International Sports Law Journal and International Sports Law book Series of Asser Press
Registration & questions
To register for this spring academy, click here or on the 'register' button at the top of the page and fill out the form.
After successful completion of this winter academy, you will receive a professional certificate from the T.M.C. Asser Instituut.
Please contact educationtraining@asser.nl with any inquiries.