Spring academies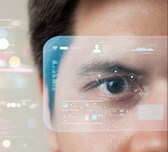 The spring academy on artificial intelligence and international law is an innovative one-week training programme. It provides you with insights into the current and future issues raised by AI from the perspective of international law and related disciplines. For this fifth edition, the programme will take place in the week of 27-31 March 2023 in The Hague. Register now as seats are limited. Have a look at last year's programme, speakers and reviews.  
Key topics
technical aspects of AI

the philosophy and ethics of AI

human rights in relation to AI

AI in international humanitarian law

AI and international responsibility and international governance.
Target audience

Researchers and advanced students (master or PhD) in the fields of international law, political science, philosophy, or computer science
Policy analysts and legal advisers working on innovation and technology in public or private institutions
Industry professionals interested in the law and governance of AI 
Coordinator
This Spring Academy is coordinated by Dr Berenice Boutin, senior researcher in international law at the Asser Institute. She is the academic coordinator of the Asser Institute's research strand Regulation in the public interest: Disruptive technologies in peace and security and project leader of the DILEMA research project on Designing International Law and Ethics into Military Artificial Intelligence.
After successful completion of this winter academy, you will receive a professional certificate from the T.M.C. Asser Instituut.
Please contact educationtraining@asser.nl with any inquiries.