Three Asser memory law researchers will speak in Budapest
Published 12 September 2018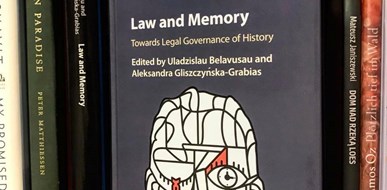 Two-thirds of the European Parliament voted on September 12 in favour of holding Hungary accountable for serious breaches of common values of the European Union, including respect for human rights, equality, and the rule of law.
These clashes with 'common values' call into question the origins and importance of these values, both in Hungary and its wider region. Memory laws may in various cases codify, safeguard, or undermine these common values.
Workshop and Book Presentation
These are amongst the issues to be addressed at a workshop at the Hungarian Academy of Sciences on September 18, where three researchers from T.M.C. Asser Instituut and MELA Project will speak. This workshop and book presentation, featuring Dr. Uladzislau Belavusau, León Castellanos-Jankiewicz, and Marina Bán, aims at contextualising the impact of memory laws in Hungary, Central and Eastern Europe, and the post-Soviet space. Dr. Belavusau will also present his recent book, Law and Memory: Towards Legal Governance of History, co-edited with Dr. Aleksandra Gliszczyńska-Grabias.
Memory laws enshrine state-approved interpretations of historical events. Central and Eastern Europe have become a battleground in the legal governance of history, as the states in this region struggle with the memories of Nazi and communist regimes as well as ongoing local neighborhood disputes. This comes in the context of these new challenges in the area, such as those in Hungary. This backsliding has centralised memory politics that were previously localised.
This workshop is organized by the Institute for Legal Studies, Centre for Social Sciences, Hungarian Academy of Sciences and the T.M.C. Asser Instituut in cooperation with the MELA Project (Memory Laws in European and Comparative Perspective).