Global Justice Cinema: Eight films on finding truth and fighting for justice
Published 14 February 2020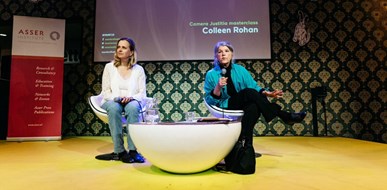 Film is a very powerful medium in the field of global justice.  T.M.C. Asser Instituut and Vrije Universiteit (VU) Amsterdam are proud to host the Global Justice Cinema workshop as part of Movies that Matter's Camera Justitia programme. Next to the workshop, this programme includes a Masterclass on international justice and a competition of eight impressive films about legal dilemmas, truth-finding, international law and the fight against impunity.

Films that have been selected for this year's competition are: Antigone (Sophie Draspe), La Causa (Andres Figueredo), Collective (Alexander Nanau), Corpus Cristi (Jan Komasa), The Guardian of Memory (Marcela Arteaga), nîpawistamâsowin: We Will Stand Up (Tasha Hubbard), Nuestras Madres (César Diaz); and The Scarecrows (Nouri Bouzid). The screenings of these films and documentaries are followed by interviews with the filmmakers and experts.  On 26 March, chair of the jury Hedy d'Ancona, will announce the winner of the Camera Justitia Award for the best film in the competition during the special Camera Justitia Night. This evening, presented by presented by Bart Stapert (head of the Movies that Matter board and Judge at the Court of Appeals Den Bosch), is dedicated to the protection of the rule of law and includes a special screening of the documentary Advocate (Rachel Leah Jones en Philippe Bellaiche).

Asser/VU's Global Justice Cinema workshop on documentary film and world politics is part of the Camera Justitia programme. In this workshop, you will have the opportunity to see the latest international rights films, meet filmmakers and activists, and engage in lectures on film and international justice. Sign up for the Global Justice Cinema workshop here.

The Movies that Matter Festival 2020 takes place in Filmhuis Den Haag and Theater aan het Spui, The Hague, from 20-28 March. The full programme will be online at the end of February and ticket sales will start on 5 March.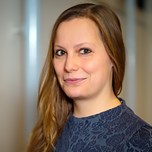 Project leader
Dr Sofia Stolk is a researcher in the Dispute Settlement and Adjudication strand at the T.M.C. Asser Institute. This research strand explores new, alternative and interdisciplinary methods for analysing fundamental changes in international institutions and in international law.