Apply now: The Marie Curie Individual Fellowship
Published 16 April 2019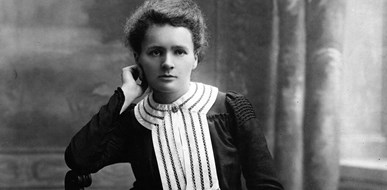 The T.M.C. Asser Instituut is happy to welcome researchers who would like to apply for a Marie Sklodowska-Curie Actions Individual Fellowship, a grant scheme within the European Commission's Horizon 2020 funding programme.
A successful application will allow experienced researchers, in possession of a doctoral degree, to spend a research period of 12 to 24 months at the Asser Institute. We advise potential applicants to read the Guide for Applicants, and to consider eligibility conditions and financial aspects before applying (see procedure below).
Researchers will prepare their applications in cooperation with the envisaged supervisor(s) at the Asser Institute, the future host institution. Research proposals should link to one of the research areas in one of the three Research Strands within the Asser Institute's Research Agenda 'International & European Law as a Source of Trust in a Hyper-Connected World'. Information on the Research Agenda and Strands can be found here.
Procedure
Pre-selection 
We will make use of a pre-selection phase. This will allow us to focus on the preparation and submission of a limited number of proposals, the topics of which best fit within our current research and which have the highest chance of being awarded. Interested candidates should submit their CV and the application form by email to projects@asser.nl mentioning 'Marie Curie Individual Fellowship' in the subject line. The application form is available here.
The submission deadline is 20 May 2019. Candidates will be informed before 10 June 2019 about the outcome of the pre-selection.
Proposal stage
With selected candidates, we will proceed with the preparation of proposals. The submission deadline is 11 September 2019. The evaluation outcome is expected in February 2020. In case of a successful proposal, the researcher will be appointed at the Asser Institute for the duration as indicated in the proposal. The earliest starting date would be 1 March 2020.
Contact
For further information, please contact Martine van Trigt, MA, Senior Project Officer (projects@asser.nl).
About Marie Curie
Marie Sklodowska-Curie was a Polish chemist who led research in the field of radioactivity. She was the first woman to win the Nobel Prize, and the only woman to win it twice in two different sciences; physics and chemistry. She was also the first woman to become a professor at the University of Paris. Marie Curie is known to be an iconic and inspiring figure in science, and an inspiration to women around the world.