What is an inclusive city? Asser academic director Janne Nijman spoke on Amsterdam seminar
Published 14 May 2019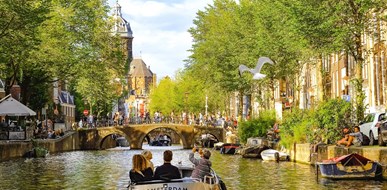 The story of a clash between newcomers and the old residents of cities is as old as the history books. But need it be so? Thursday May 16, Asser's academic director Prof. Dr Janne E. Nijman opened the seminar A Sense of Belonging in the City: The role of NGOs in promoting inclusive cities, co-organised by the municipality of Amsterdam, T.M.C. Asser Institute and NieuwWij. The seminar is dedicated to the efforts of non-governmental organisations (NGOs) on making cities more inclusive. Janne E. Nijman discussed why and how a sense of belonging has become a "glocal" affair.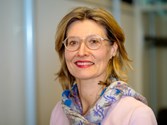 Social cohesion among new and old residents
Global, national and local efforts, such as the Sustainable Development Goal Number 11, and the New Urban Agenda, are dedicated to making cities more inclusive by stimulating social cohesion among the new residents and their older counterparts.
The seminar explores the role of NGOs in the efforts to foster inclusivity in the cities. The programme includes a variety of topics. Among them are historical overviews of the persecution of Jews, slavery and migration, as well as discussions on how to overcome mistrust, and escape the echo chamber. About twenty NGOs from cities around the globe attend and present their experiences on how to include newcomers, minorities and foster a sense of belonging among all residents in cities.
To live in a city, and to belong
Asser's academic director Nijman spoke as the programme leader of Asser Institute's project 'The Global City: Challenges, Trust and the Role of (International) Law'. In her speech she will focus on the global and local aspects of building a sense of belonging. Lisa Roodenburg, one of the Asser PhD researchers on the Global City project, participated as a discussant in a session on the role of human rights in mobilising change.
Read more
The Global City project at the Asser Institute explores the global city as the crucial place where citizenship and fundamental rights have been debated in the past and in the present. It also questions the role and position of the global city on the international stage. The project consists of four individual PhD studies, and is supervised by Janne E. Nijman.
You can learn more about the project in Global City's website, which also runs a regularly updated blog.