Asser in the press on the Chagos Island case
Published 21 September 2018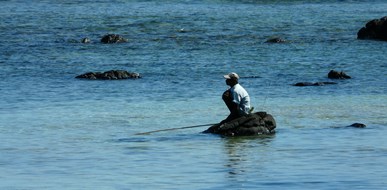 Asser senior researcher and international law expert Dr Geoff Gordon is quoted in today's edition of the Spanish newspaper El Pais. He was interviewed for his analysis of the Chagos Archipelago case that is currently being deliberated upon by the International Court of Justice (ICJ) in The Hague. The ICJ is considering an advisory opinion on the legality of Britain's claim to the Chagos Islands in the Indian Ocean, which house a major U.S. military base. 
Forced removal
In 1965 Britain detached the Chagos Islands from Mauritius, a former British colony that became independent in 1968. Between 1960 and 1970 the British government created the so-called British Territory in the Indian Ocean. It then forced the removal of around fifteen hundred people from Diego Garcia, the biggest island of the archipelago, to make way for a US air base. Mauritius claims it was unfairly pressured to cede control of the islands. In 2015, the Permanent Court of Arbitration ruled in Mauritius's favour in a related case, concerning the legality of a Marine Protected Area established by the UK in the waters around the Chagos Archipelago. Last year, over the objections of the UK, the US and others, the General Assembly of the United Nations asked the International Court of Justice for an advisory opinion on the legality of Britain's possession of Chagos. The vote resulted in 94 votes in favour, 15 against and 65 abstentions. 
Last week several other media quoted Geoff Gordon on the case. "These things come together now in a combination of historical accident and intense political and popular interest in questions of colonial legacy," Gordon said in an interview for Reuters.
Read more?